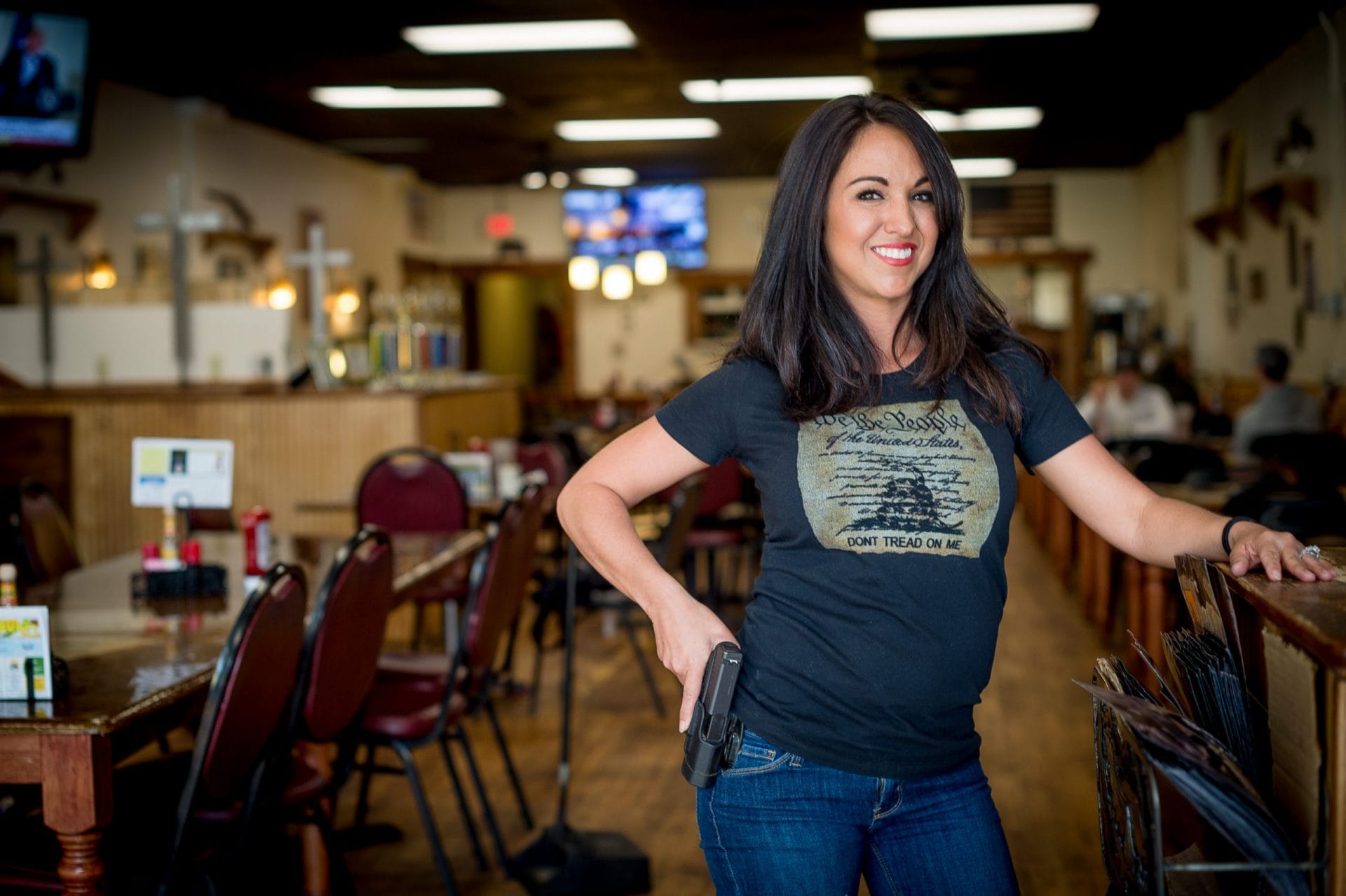 Lauren Boebert Doesn't Speak for Me
She is an outlier among Colorado gun owners.

When I was in elementary school, teachers gave students lollipops to suck on during school shooting drills.
The sweet treats weren't a reward for good behavior and cooperation; rather, they were intended to keep us quiet in the event of a real mass shooting.
Colorado Congresswoman Lauren Boebert does not take mass shootings or the issue of gun violence seriously. She has spoken out against gun safety measures passed in Colorado following the Aurora movie theatre massacre and her 2020 congressional campaign was fueled by her opposition to gun safety. Boebert has praised QAnon and shares many of the fringe beliefs held by the Capitol insurrectionists. Her incendiary rhetoric could lead to real world violence if left unchecked.
Gun extremist Lauren Boebert does not represent Colorado gun owners. I was born and raised in Thornton, Colorado, and have been involved in politics and activism since the age of 15. My involvement in gun violence prevention work began after the Parkland shooting. I helped organize the March For Our Lives in Denver in 2018 and am currently a member of the steering committee for Giffords Gun Owners for Safety in Colorado.
Why I Believe in Gun VIOLENCE PREVENTION
My commitment to gun violence prevention work stems from my family's history. My grandmother died by gun suicide when my mom was a child. My sister came face-to-face with an armed individual in her high school's parking lot, who was en route to commit acts of violence, right before he was intercepted. And my experience in Colorado public schools was marked by memories of haunting school shooting drills.
Lauren Boebert holds alarming anti-gun safety beliefs that are not shared by the majority of gun-owning Coloradans. Her extremism should worry all Americans who want to see a safer future for themselves and their families.
Boebert is the owner of a gun-themed restaurant called "Shooters Grill" in Rifle, Colorado, where servers carry loaded guns.In the days following the Capitol insurrection, she set off metal detectors when entering the House chamber and refused to allow Capitol police to search her bag for a gun. Most recently, Boebert attacked Parkland shooting survivor David Hogg after he urged House Republican leadership to take action against Boebert and Rep. Marjorie Taylor Greene.
Her extremism should worry all Americans who want to see a safer future for themselves and their families.
During the January 6th insurrection, I couldn't help but think of the immense fear that members of Congress and their staff were enduring as they narrowly evaded the armed insurrectionists. Many of the young congressional staff members likely grew up with school shooting drills, as I did, and I imagine there was a great deal of re-traumatization for them as they sheltered for safety. People like Boebert who make light of public safety threats like this one and refuse to comply with commonsense safety measures willingly turn a blind eye to the pain and suffering that gun violence causes tens of thousands of American families each year.
In my work as a gun safety advocate, I have met plenty of Coloradans who value responsible gun ownership. One of my most memorable moments as a gun violence prevention activist and Giffords Courage Fellow happened while I was attending the International Sportsmen Expo in Denver. One of my colleagues and I were handing out gun locks to attendees and having meaningful conversations about safe gun storage. Many of the people we spoke with stated their opposition to our ideas but walked away willing to incorporate some commonsense gun safety measures into their lives.
When I helped organize the March for Our Lives in Denver, I witnessed thousands of people come together to demonstrate their support for gun violence prevention. People of all ages, led by young people, came out in droves to make their voices heard. After tragic shootings like Columbine and Aurora, many Coloradans were fed up with gun violence and ready to fight for gun safety reforms.
If you, like me, are a responsible gun owner horrified by gun violence, I would urge you to get involved with Giffords Gun Owners for Safety. No matter your political beliefs, we can work together to end this crisis.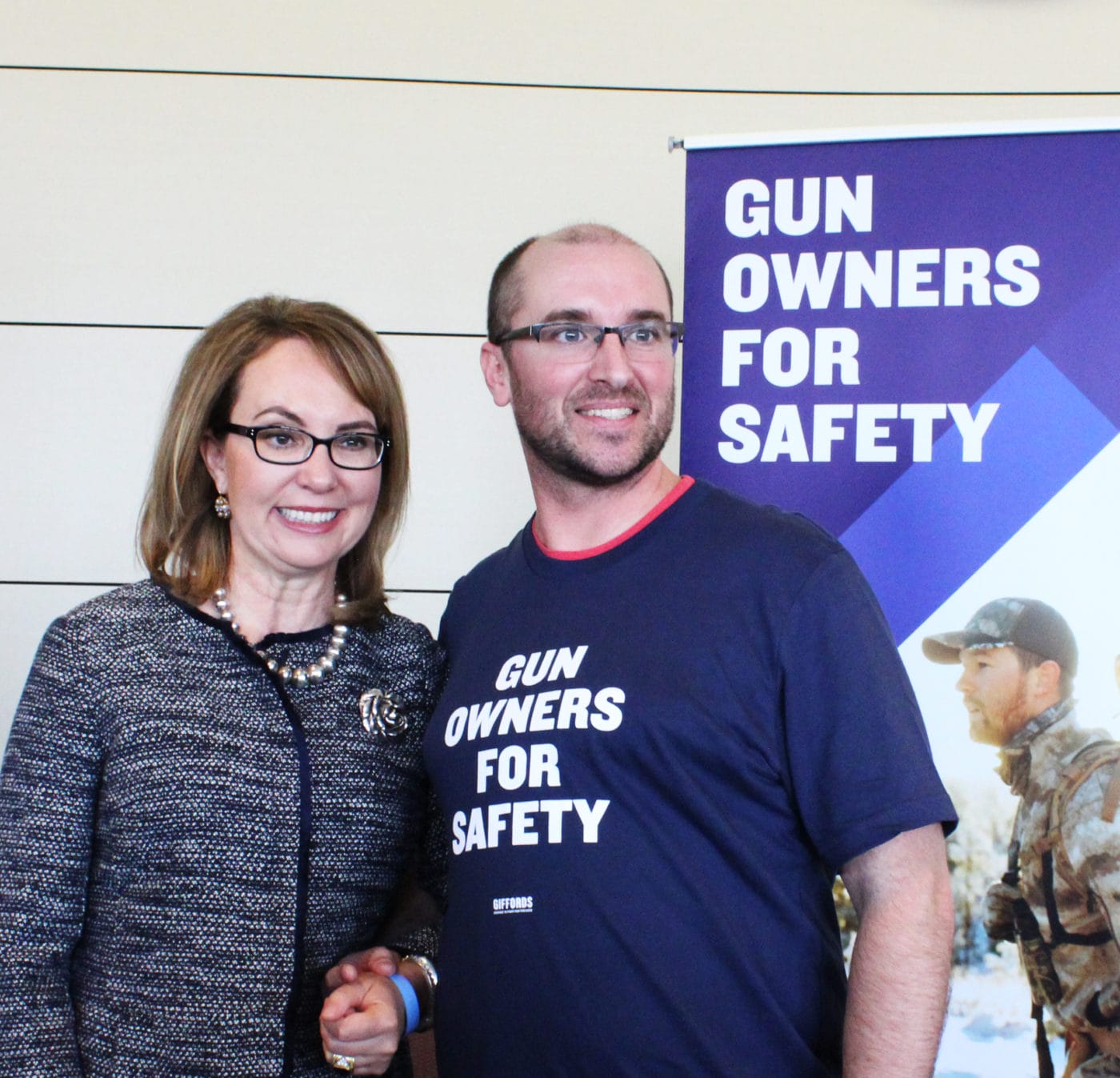 coalitions
GUN OWNERS FOR SAFETY
The NRA's extremist views don't represent the majority of gun owners. Responsible gun owners understand that commonsense gun laws go hand-in-hand with firearm ownership.
Read More