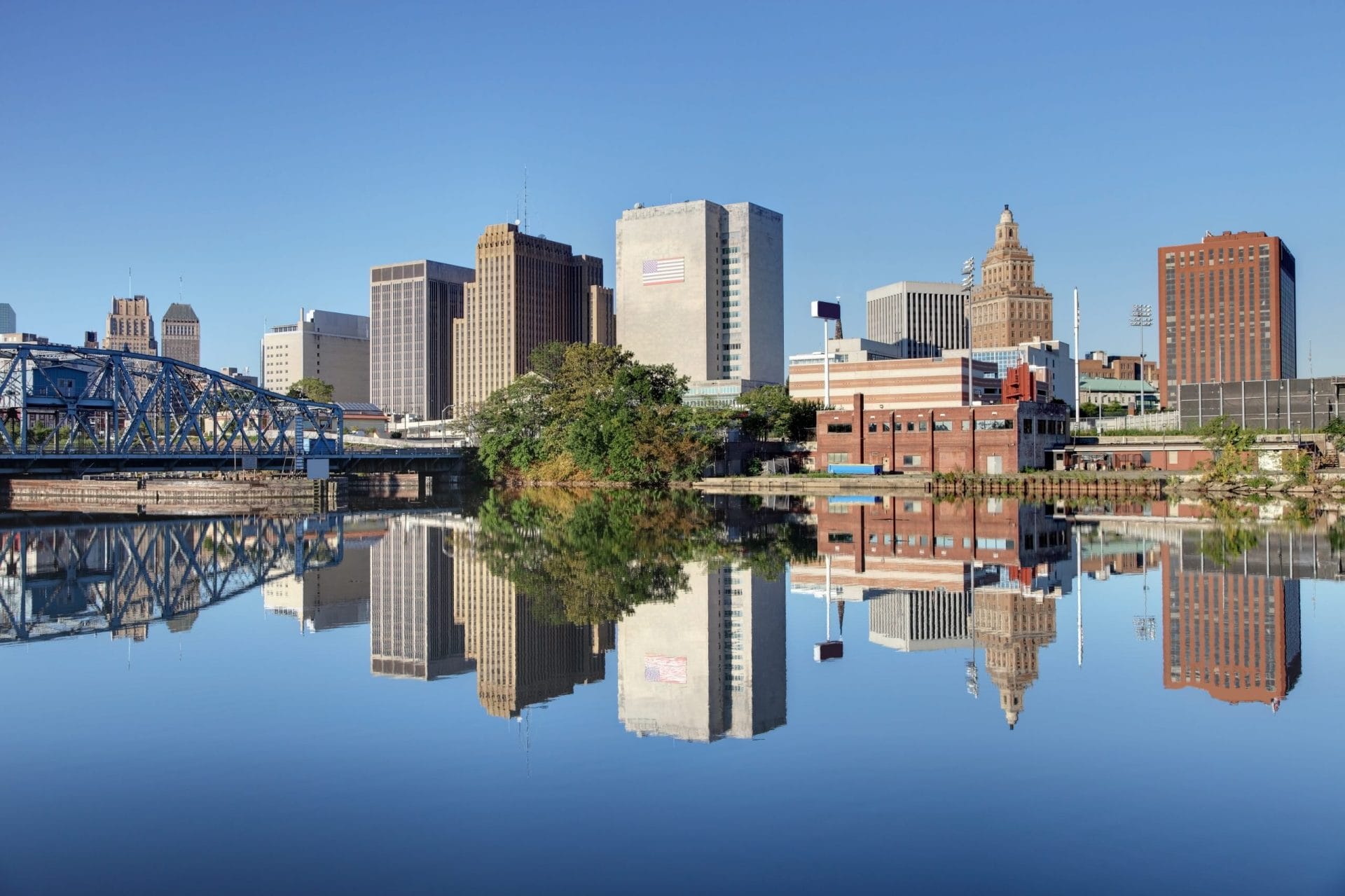 Lessons on Police Reform from Newark

How one city changed its approach to policing and highlighted paths for further progress.

In 2020, as homicides spiked in cities across the country, the city of Newark, New Jersey, experienced one of its lowest homicide rates in six decades.
That same year, law enforcement did not fire a single shot—a first in the city's modern history. As American communities grapple with police and community violence, Newark offers a way forward. The process started with an honest look at racist and unlawful policing practices—something that residents had been demanding for years.
Honestly Assessing the Problem
Residents of Newark, a historically Black city, have been calling for a federal investigation of the city's police department since 1967. In 2011, their decades-long request was granted when the Department of Justice announced it would investigate reports of civil rights violations by the Newark police department (NPD).
A year before the DOJ investigation into NPD began, the American Civil Liberties Union (ACLU) documented 400 allegations of police misconduct, including false arrests, unlawful stops and searches, excessive force, discrimination and retaliation, as well as a broken internal affairs system. The DOJ investigation following the ACLU's report uncovered a similar pattern of racially biased and corrupt policing practices and routine violations of citizens' constitutional rights.
Extensive research has demonstrated that police misconduct diminishes community trust in law enforcement, often leading to spikes in violence. Criminal injustice and a lack of protection by the police leads a small percentage of at-risk young people to seek protection in groups and gangs that engage in street or vigilante justice, fueling cycles of retaliatory gun violence that drive shootings. Police misconduct also negatively impacts the quality of life for residents, all of whom have an unwavering right to be treated with dignity and respect.
Newark and the DOJ settled the investigation with a consent decree, a formal agreement that required NPD to, among other things, "engage constructively with the community to promote and strengthen partnerships and to achieve collaborative, ethical, and bias-free policing." The consent decree also included civilian review of the police department and data transparency, among other things.
Implementing Reforms and Investing in Intervention
One of the primary goals of the consent decree was for NPD to implement a "comprehensive, modern and forward-thinking community policing program." This required NPD to implement use-of-force policies that respect residents' constitutional rights and to end unconstitutional and discriminatory stop-and-frisk and arrest practices.
Among the changes required by the consent decree was data transparency in reporting use-of-force and stops, searches, and arrests. This new policy allows the DOJ, an independent monitor, and a civilian review board established by the consent decree to track NPD's progress toward consent decree goals. Last year, Newark also established a new city Office of Violence Prevention to coordinate community-based, non-law enforcement violence prevention and intervention activities.
4x
Less likely to recidivate or be reinjured
Patients who receive hospital-based violence intervention services are four times less likely to be convicted of a violent crime and four times less likely to be violently injured again.
Source
Tina L. Cheng, et al., "Effectiveness of a Mentor-Implemented, Violence Prevention Intervention for Assault-Injured Youths Presenting to the Emergency Department: Results of a Randomized Trial," Pediatrics 122, no. 5 (2008): 938–946.
In addition to NPD's reforms, the state of New Jersey also invested $20 million of federal grant funding in hospital-based violence intervention programs (HVIPS), which focus on intervention among high-risk individuals who have recently been admitted to a hospital for treatment of a violent injury. Research shows that patients who receive HVIP services are four times less likely to be convicted of a violent crime, and four times less likely to be subsequently re-injured. 
Police reform and investment in community violence intervention strategies in Newark appear to have reduced both police and civilian shootings in 2020, but there's more work to be done. Although the consent decree required NPD to implement anti-bias training and modify their use-of-force policies, Black people in Newark are still more likely to be stopped by police and more likely to be subjected to force. And according to a 2018 survey, nearly a quarter of residents expressed little or no trust in the police, while 54% said they believe the police discriminate against people based on race or ethnicity. 
Pathways to Progress
Newark shows us how federal civil rights investigations and consent decrees can work to compel positive change, and reinforce the work of community leaders, reformers, and violence prevention organizations to transform community safety. While the DOJ investigation and the consent decree helped elevate the concerns of residents and created a system of law enforcement accountability, the work to eliminate police misconduct and racially biased policing is ongoing.
Newark serves as an example for cities across the country about the responsibility local governments have to listen to residents' concerns, commit to building trust in their institutions, and ensure safety for all.
MEDIA REQUESTS
Our experts can speak to the full spectrum of gun violence prevention issues. Have a question? Email us at media@giffords.org.
Contact