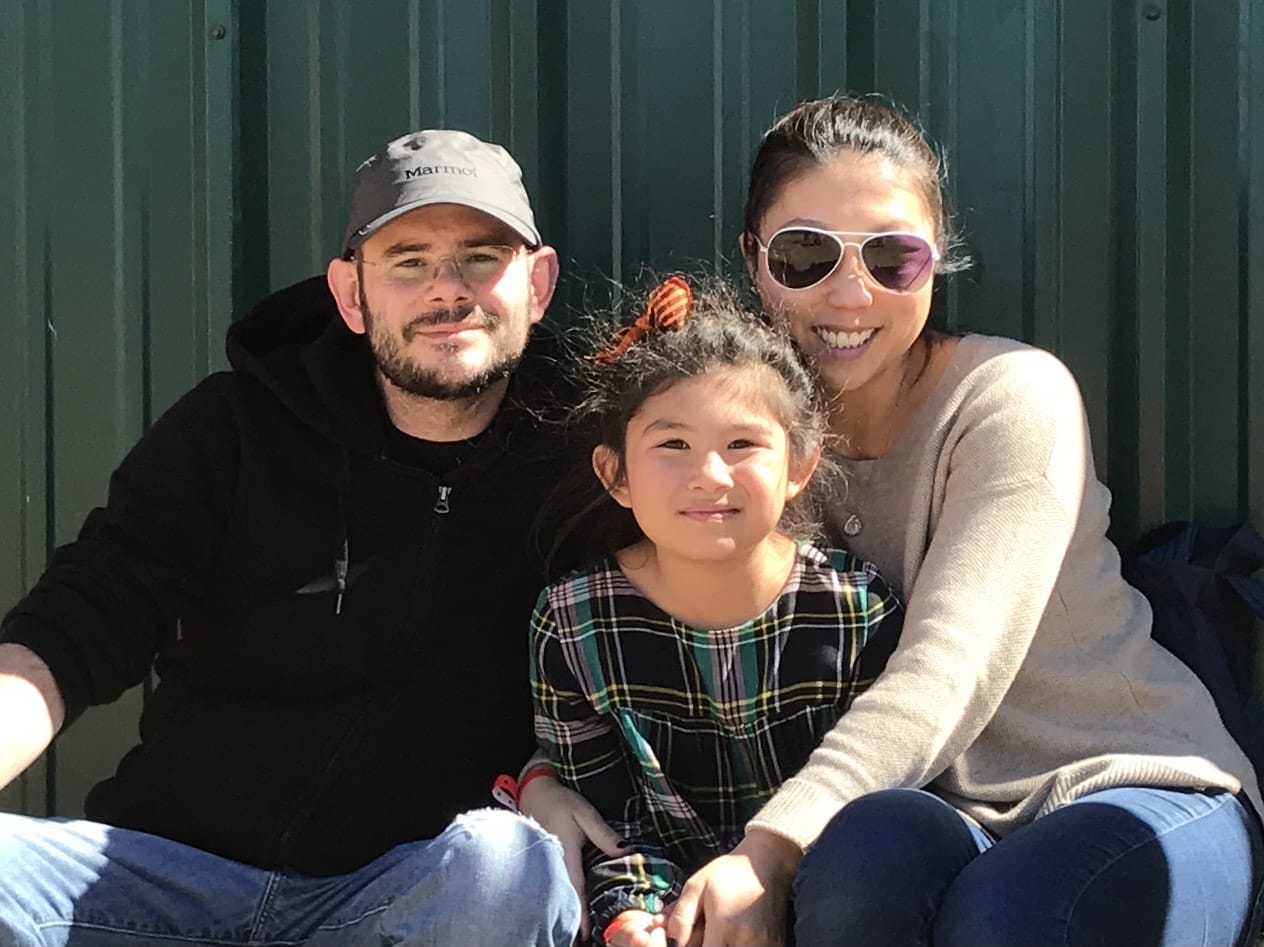 Soy dueña de armas y quiero construir un mundo en el que mi hija viva segura

Nuestra serie "La NRA no habla por mi" resalta las voces e historias de dueños de armas responsables que abogan por seguridad con las armas en el país.
This is a translated version of the blog post "I'm a Gun Owner, and I Want to Make the World My Daughter Lives in Safer," which was originally published on June 3, 2021.

Crecí en la Pensilvania rural en una comunidad conservadora y religiosa en una granja.
En mi familia hay muchos cazadores. Los cuentos para dormir eran acerca de venados de 12 puntas en vez de unicornios.
PRACTICANDO A SER DUEÑO DE ARMAS RESPONSABLE
Aunque crecí en una comunidad de dueños de armas, como adulto no tomé la decisión de ser dueña de armas de manera fácil. Mi esposo no creció con armas en su casa, así que tuvimos muchas conversaciones acerca de las medidas de seguridad con las armas que podíamos tomar.
Guardé mis armas y la munición en cajas fuertes separadas en diferentes áreas de la propiedad. Mi hija nunca ha tenido acceso a las armas en mi casa sin mi supervisión. Siempre estoy abierta a compartir con otros padres de familia información de que hay armas en nuestra casa y cómo las guardamos de manera segura. 
Yo veo como mi propia responsabilidad como dueña de armas y como madre de familia, asegurarme de que nadie tiene acceso a mis armas o a mi munición sin mi conocimiento. En mi casa, los niños nunca tienen acceso a las armas.
¿POR QUÉ ESTOY ES ESTA LUCHA?
He estado involucrada en la lucha por una reforma de leyes relacionadas con las armas durante seis años y he organizado a niveles local y estatal. Mi motivación para involucrarme es la misma motivación para todo lo que hago: hacer que el mundo en el que mi hija vivirá, sea tan seguro como sea posible.
Para cuando mi hija se gradúe de secundaria, ella habrá practicado al menos 30 veces cómo evitar morir a manos de un asaltante en su escuela, porque nosotros, como adultos, le hemos fallado. Horas después de que esta foto fuera tomada, mi hija se vio obligada a esconderse en el baño con sus compañeritos de clase de seis y siete años porque un profesor vio adolescentes al otro lado de la calle con lo que resultaron ser rifles de aire comprimido.
Estamos criando una generación de niños que han sido expuestos a ensayos de cierre por seguridad, tiroteos masivos, suicidios y homicidios con armas como un suceso diario. Ellos ven a sus compañeros, no solo como sus potenciales amigos, sino también como potenciales atacantes a la escuela.
ABOGANDO POR LA SEGURIDAD CON LAS ARMAS
La gente muchas veces se sorprende cuando se entera de que soy a la vez dueña de armas y abogo por la seguridad con las armas de fuego. El tema se ha convertido en algo tan divisivo, que quienes abogamos por la seguridad con las armas somos vistos como "anti-armas", cuando la mayoría de los dueños de armas en realidad apoyamos las políticas proactivas como el chequeo de antecedentes, las licencias para cargar armas en público, entrenamiento de seguridad y educación.
Mientras que la NRA puede haber comenzado siendo una organización de seguridad con las armas, los extremistas en la organización hoy abogan por armas para todos, sin precauciones de seguridad, algo que es irresponsable. Su propaganda de ninguna manera refleja mi punto de vista.
Creo en la Segunda Enmienda y, como ciudadana respetuosa de la ley, creo que es mi derecho ser dueña de armas. Sin embargo, estoy de acuerdo con el juez de la Corte Suprema Scalia quien, en su opinión DC vs. Heller, dijo que la Segunda Enmienda permite limitaciones razonables en el tipo de armas que los ciudadanos privados pueden poseer y los lugares a donde las pueden llevar.
Mientras escribo esto, Texas está a punto de pasar el porte de armas sin permiso, una política peligrosa que rechazo. Muchos dueños de armas de buenas intenciones no están preparados para portar armas cargadas ocultas en público de manera segura. Remover el permiso requerido—que actualmente requiere cuatro a seis horas de entrenamiento, una prueba de eficiencia con munición real y un examen escrito—es erróneo e imprudente.
Podemos y debemos esperar más de nuestros líderes electos. Invito a otros dueños de armas a unirse a mi para presionar a nuestros legisladores para que pasen reformas a las leyes de seguridad con las armas. No hay tiempo que perder.
STAND UP FOR SAFETY
Americans are not as divided as it may seem. Join Giffords Gun Owners for Safety to stand in support of responsible gun ownership. We'll share ways to connect with fellow gun owners and support our fight for a safer America.