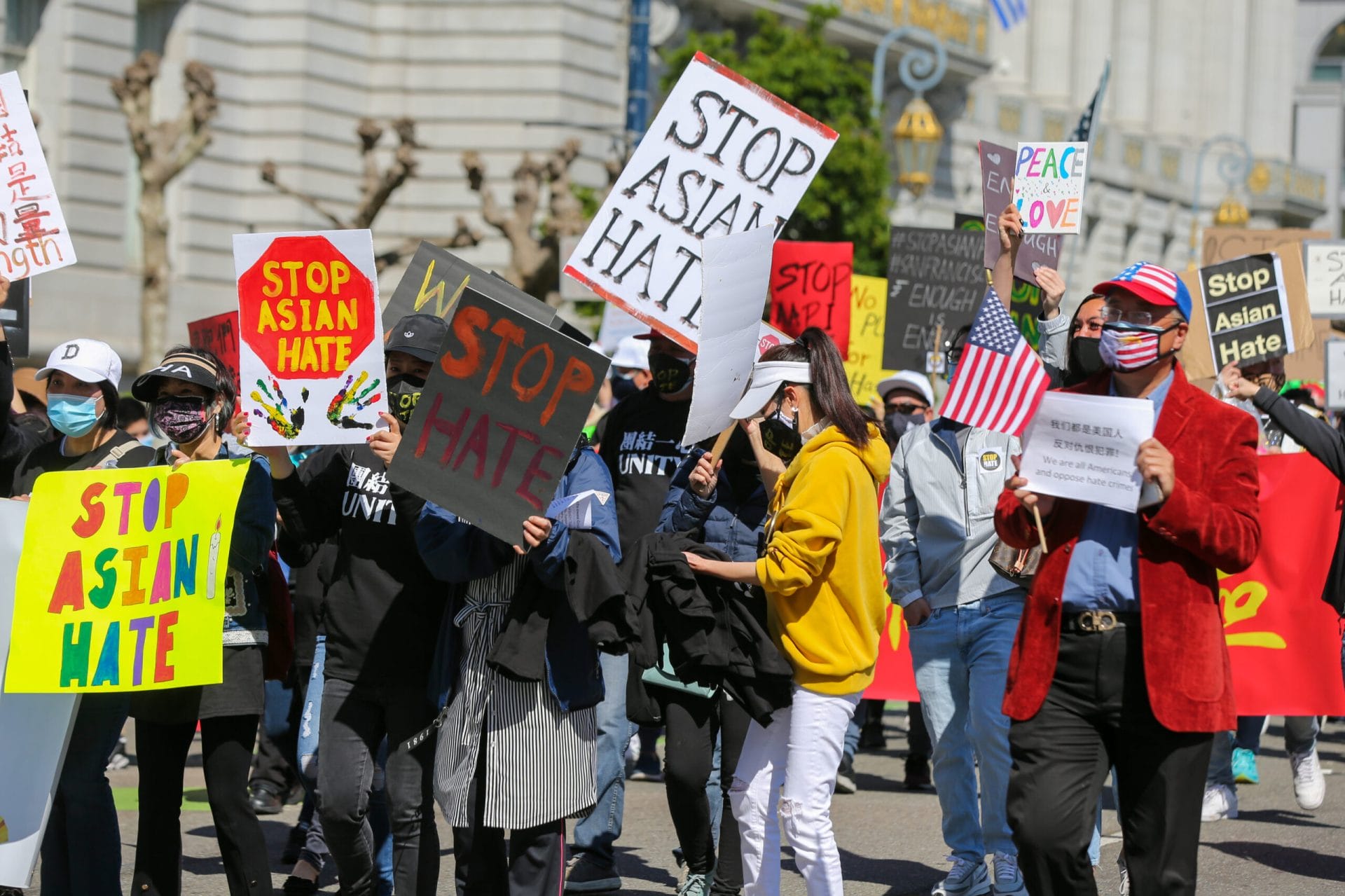 Hate Crimes Rose Drastically in 2020
It's more important than ever that violent hate crime offenders don't have access to firearms.
Last week, the FBI released new data showing that hate crimes are rising across the country. 
Overall, the number of hate crimes reported rose 23% from 2016 to 2020. We know that there is a deadly nexus between hate-fueled violence and firearms. When firearms are used in hate crimes, victims are 2.4 times more likely to be seriously injured. Alarmingly, victimization survey data indicates that there are roughly 10,000 hate crimes involving a firearm each year. The following data has been calculated from the available FBI hate crimes data.
Key Findings from the 2020 Hate Crimes Data
Hate crimes targeting race, ethnicity, and/or ancestry were the most common type of hate crime reported in 2020, comprising 65% of all reported hate crimes. From 2016 to 2020, these categories of hate crimes increased by nearly 42%. The next most common types of hate crimes in 2020 were those targeting religion (16%) and sexual orientation (14%).
The largest increase in the number of hate crimes reported were anti-Asian incidents. The number of reported incidents in this category jumped 73% from 2019 to 2020 alone, and were up 142% from five years prior. Unfortunately, the pandemic has fueled troubling incidents of anti-Asian hate. Other sources have similarly noted the alarming trend of rising anti-Asian hate incidents. Since the start of the pandemic, the group Stop AAPI Hate have collected over 9,000 incidents of anti-Asian hate. Additionally, the Center for the Study of Hate and Extremism at California State University, San Bernardino, found that in a sample of 16 large American cities, hate crimes targeting Asian people rose by nearly 150% in 2020. 
The second largest increase in the number of hate crimes reported were anti-Black incidents. From 2016 to 2020, these incidents rose 58%. Within the past year, they increased 43%. According to the AP's analysis of California data, "Black people account for 6.5% of the state's population of nearly 40 million people but were victims in 30% of all hate crimes."
Incidents where multiple biases contribute to hate crimes have increased substantially over the past five years. While the number of incidents increased year over year from 2015 to 2018, from 2018 to 2019 the number of reported incidents nearly tripled. The number of reported incidents in 2019 and 2020 remained roughly stable.
Although this new data is alarming, many experts believe that the numbers reported by the FBI do not fully capture the extent of hate crimes in America. According to National Crime Victimization survey data, from 2004 to 2012 there were approximately 269,000 hate crime incidents annually. During the same period, the FBI reported only 8,770 incidents on average annually.
Additionally, we know that hate crimes tend to concentrate in urban areas. However, many of the largest US cities reported rates well below the national average. For example, Chicago and San Antonio's hate crime rates were 97% and 79% lower than the national average, respectively.
Despite its limitations, this new data serves as a stark reminder of the prevalence of hate in our communities. Unfortunately, our country's weak federal gun laws make it far too easy for hate-filled individuals to access deadly weapons. 
As our recent report outlined, people convicted of violent hate crime misdemeanors remain eligible to keep and purchase guns in most of the country. A number of state and federal bills have been introduced to close the hate crime gap, including the federal Disarm Hate Act. 
The pervasiveness of hate is undeniable. We must do everything we can to prevent these tragedies in the future. We're calling on our legislators to lead with courage and take the necessary steps to disarm violent hate.