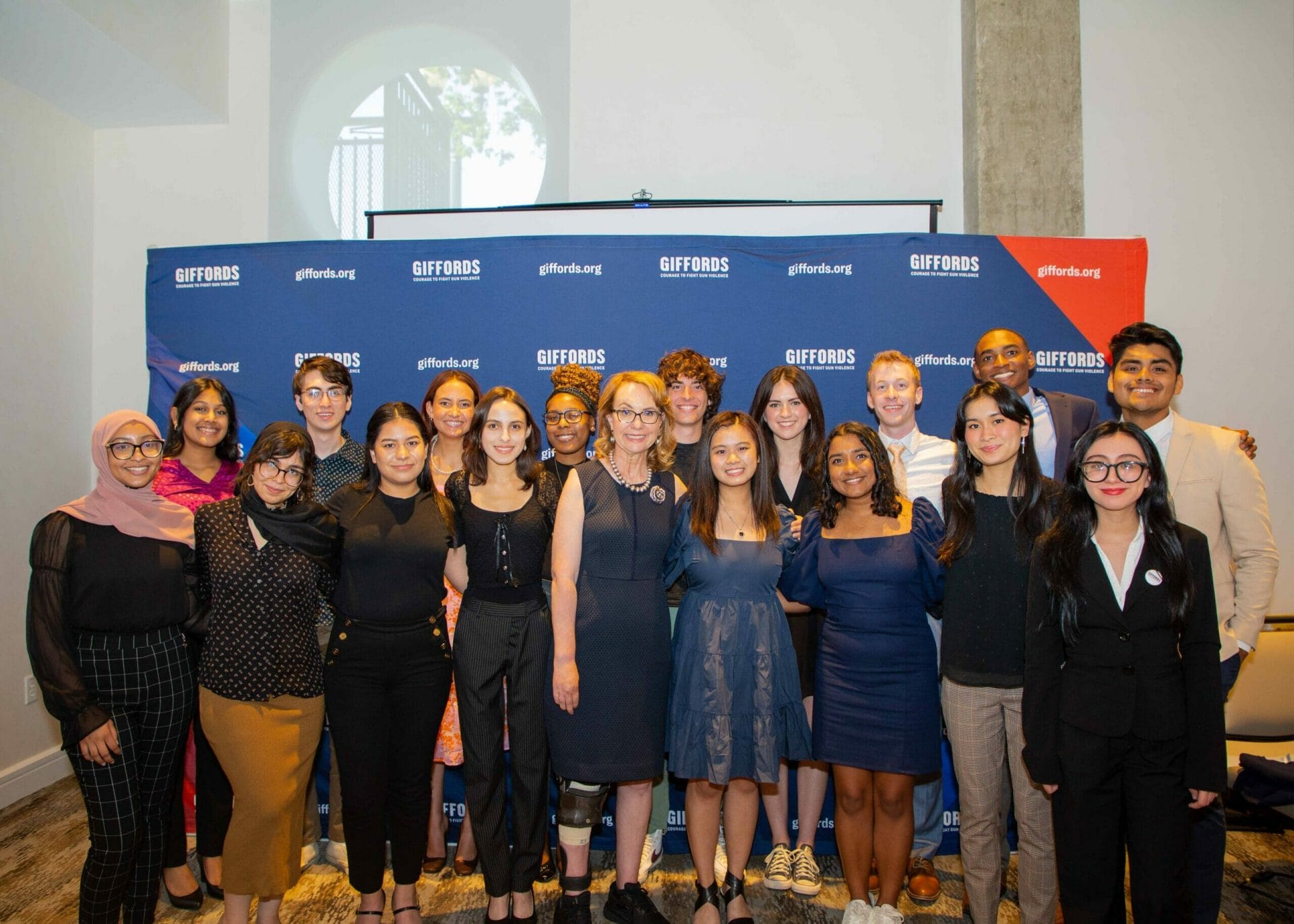 Meet This Year's Courage Fellows
Every year, I'm inspired by the strength and courage of the young leaders in the gun violence prevention movement. 
These students have grown up witnessing the devastating impact of gun violence across America—and they've watched government gridlock impede the chances of a safer future. Now, these young advocates are using their voices and demanding change. 
In 2018, Giffords launched its Courage Fellowship program, seeking to empower young leaders in the fight to save lives. This fellowship gives them tools and opportunities to fight for stronger gun laws, helping put them in the middle of the gun safety conversation. These days, past and present Courage Fellows have gone on to do extraordinary things, including run for office, launch gun safety organizations, and testify for stronger gun laws.
Gun violence has been steadily increasing for years, yet many of our leaders refuse to take action. With the Courage Fellowship, we want to help the next generation of leaders enhance the skills they need in the fight to save lives. We know that they will shape the future of this movement, and we're proud to stand by their side. We're thrilled to introduce this year's class of Courage Fellows.
TAKE ACTION
The gun safety movement is on the march: Americans from different background are united in standing up for safer schools and communities. Join us to make your voice heard and power our next wave of victories. 
GET INVOLVED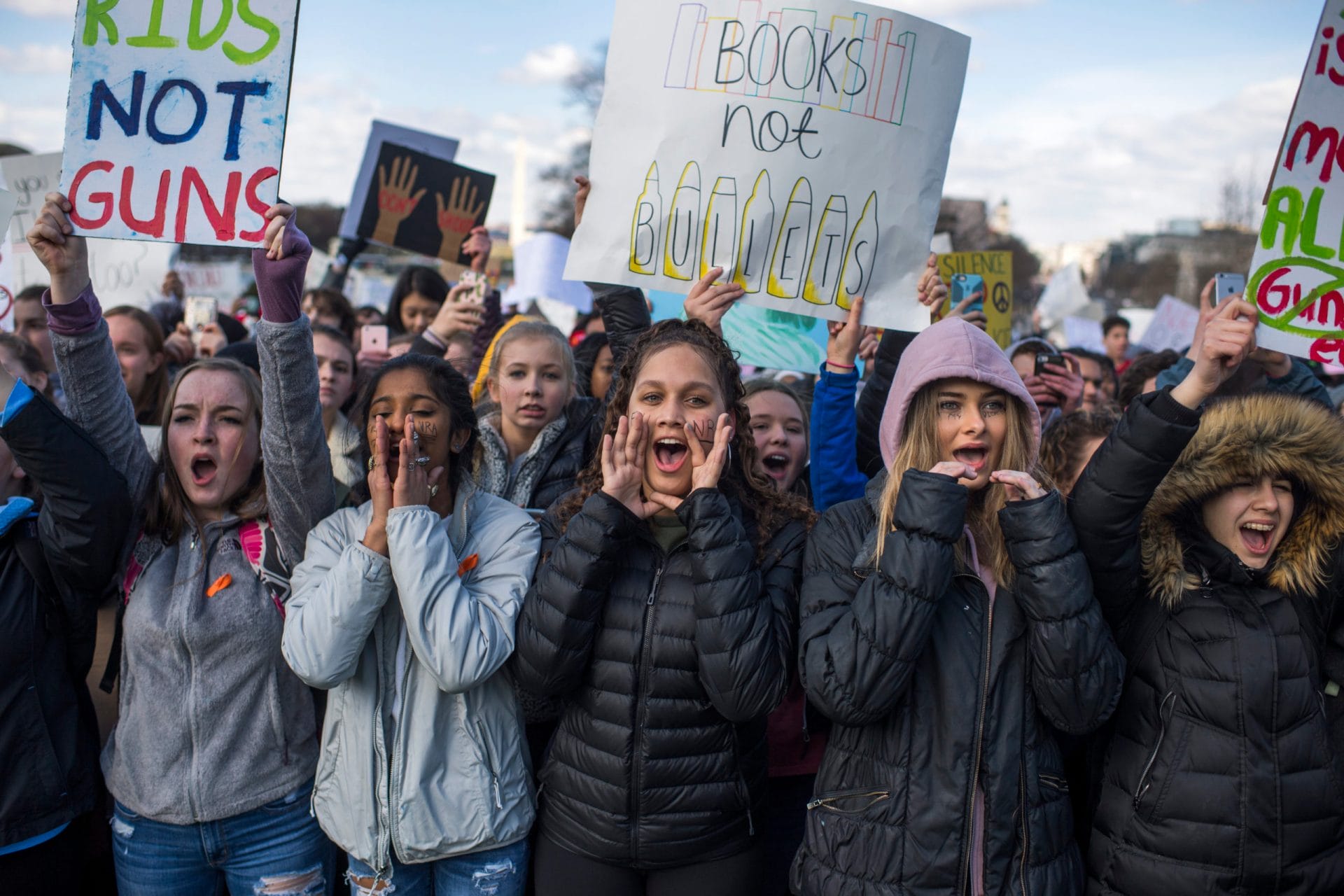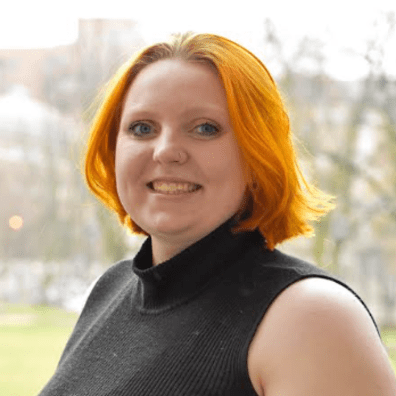 Beck Barrett is a junior at the University of Pittsburgh studying political science, linguistics, and disability studies. They are originally from Chapel Hill, North Carolina, where they previously served as the communications director for a local chapter of March For Our Lives as well as founding a similar chapter at their high school. Beck got involved in this movement following multiple lockdowns at their own school and at the schools of friends, and after learning how much it impacts communities across the country. Beck believes that gun violence is a multi-faceted, systemic issue that needs as many voices working together as possible to eradicate it. Beck has also been an advocate against intimate partner violence, as well as against spreading misinformation and disinformation.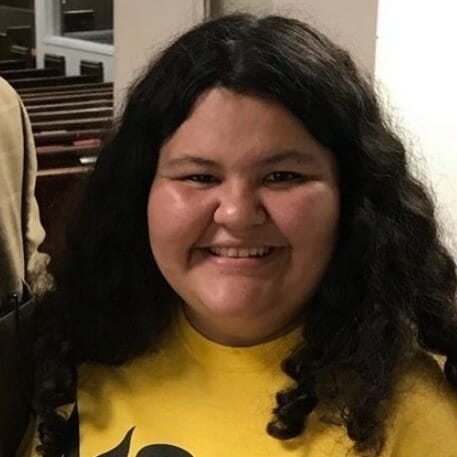 Alexandra Brkic is a gun violence prevention activist from San Antonio, Texas. She is dedicated to advocating for the needs of the Latino community and is a proud first-generation American. Since joining the gun violence prevention movement, she has become aware that Latino perspectives are often disregarded, and she's sought to change that through her work. Alexandra currently attends Bennington College, where she studies political science and history, with the intention of one day attending law school. She enjoys registering voters, participating in resilient community building, and spending time with her cat.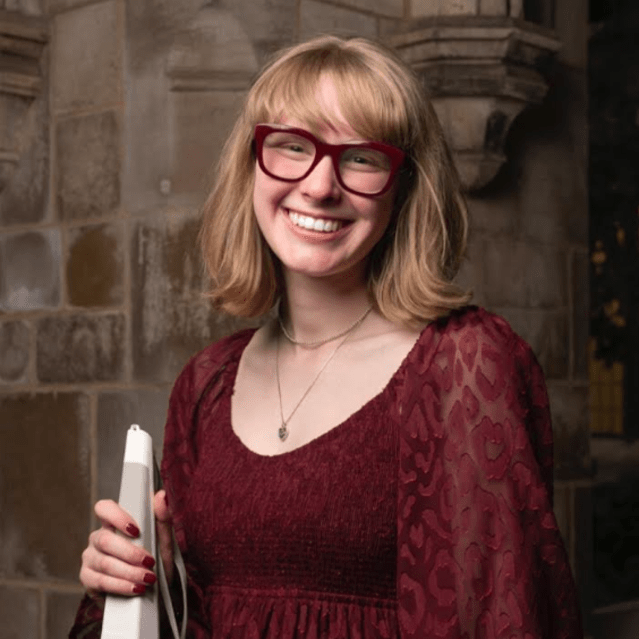 Jordana Hozman is a community organizer and activist from Highland Park, Illinois. She first became involved in gun violence prevention after the Parkland shooting, when she participated in her school's walkout, and she later went on to found and lead a regional March For Our Lives chapter. This past summer, gun violence hit close to home during a mass shooting on the Fourth of July in Jordana's hometown. She quickly helped organize a community-wide vigil and rally in the days following the shooting. In the following months, she also supported ultimately successful efforts to pass an assault weapons ban in Illinois. 
Currently, Jordana is a second-year student studying public policy at the University of Chicago. She is looking forward to using the knowledge from her education and the skills gained from the Courage Fellowship to advance gun safety legislation.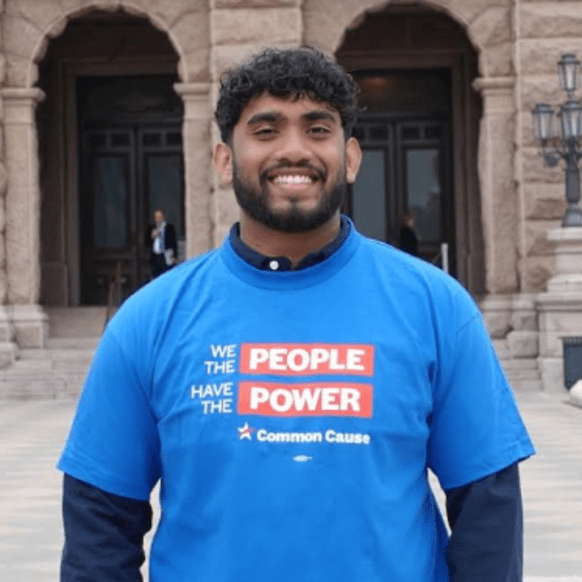 Pranav Jaganathan is a freshman at the University of Texas at Austin studying economics and government. After the school shooting in Uvalde and the lack of an effective response from the state, he became more involved in advocating for gun policy and violence prevention, especially as the 2023 Texas legislative session approaches. 
Pranav currently serves as the director of finance and technology at Encode Justice, an organization that fights for algorithmic justice and the more equitable use of technology in society. He also serves as a democracy fellow at Common Cause Texas to fight for voters' rights in the state of Texas, and continues to help his community any way he can.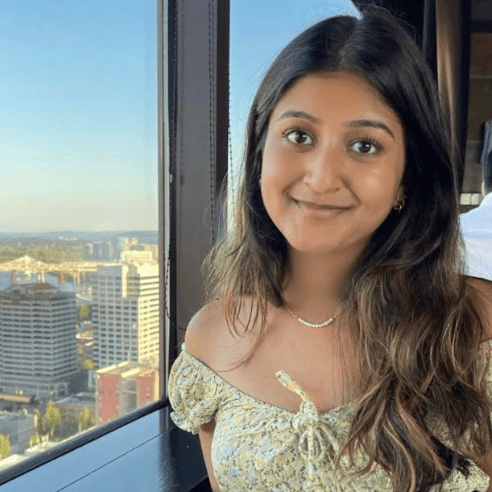 Anjali Mishra is a fourth-year college student at the University of Oregon majoring in sociology with minors in political science and ethnic studies. Her involvement in advocacy surrounding gun violence prevention was catalyzed by the devastating Marjory Stoneman Douglas shooting of 2018. She believes that gun violence is an intersectional issue that requires a nuanced and well-informed understanding, and she knows that young people have the power to influence policies—even if they are not able to vote. 
Anjali is committed to uplifting communities that have been impacted by unjust social, political, and economic treatment, and she is especially passionate about children's rights and welfare. At the University of Oregon, she has worked for the Holden Center for Leadership and Community Engagement, the Prison Education Program, and in roles where she has supported under-resourced high school and first-year college students. Additionally, she serves as the vice chair of the Parking Citation Appeals Board and has been awarded the Newman Civic and Provost Innovation fellowships.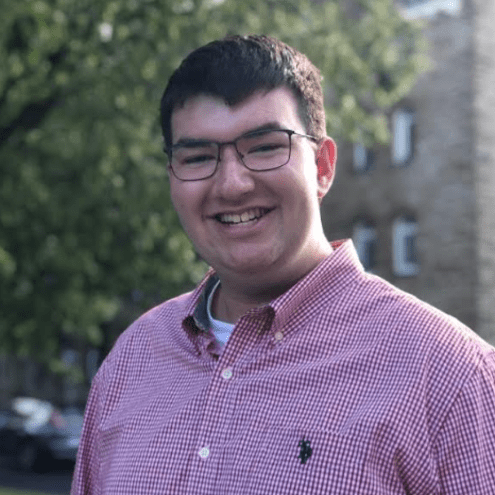 Lelan O'Brien is a current senior at Hamilton College with a concentration in government and a minor in geoscience. Lelan is from Black River, New York, and is a gun violence survivor whose father and business partner were both victims of gun violence in 2021. 
Since then, Lelan has channeled his grief into action. During his junior year at Hamilton he interned in Washington DC for the gun violence prevention organization Brady, and he is looking forward to continuing his work in this movement as a Courage Fellow.
Lelan will attend graduate school in the fall to earn a Master's degree in social work, and he hopes to tackle issues like the gun violence epidemic among many other social injustices plaguing America today.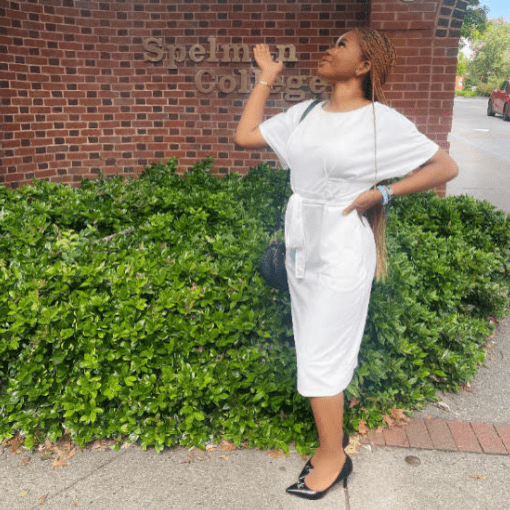 Joyce Onana Mfege is a current freshman at Spelman College studying sociology. She is originally from Bethesda, Maryland, where she attended Walter Johnson High School. She was deeply moved by her community and first showed interest in activism through peer talks in middle school. Since then, she has continued developing her interest throughout high school and enjoys engaging in student advocacy groups. She has worked on a state level to stand up for gun violence issues, especially those plaguing underdeveloped communities. Building on her prior experience working with youth in her community, she wants to create counseling and mediation programs at public schools while inspiring students to grow confident in their voice for change.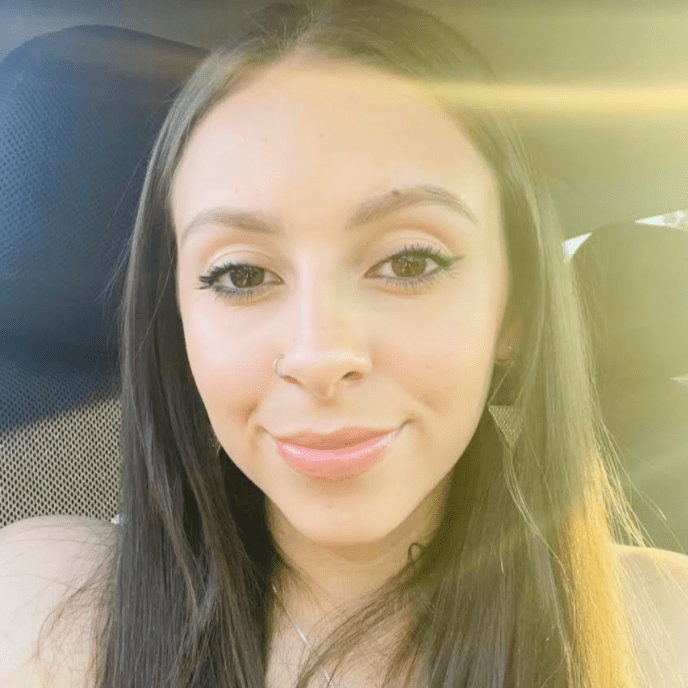 Sarah Ronda-Mendoza grew up in El Paso, Texas, and is currently a senior at Texas Tech University. Although she is earning her degree in microbiology with a concentration in chemistry, Sarah has always felt the need to fight against gun violence. Being surrounded by headlines of gun violence, and then experiencing the effects of losing a loved one to gun violence, Sarah felt empowered to do more. Despite hoping to pursue a career in medicine, Sarah is excited to learn more about gun violence prevention advocacy and to work with others who are just as passionate about making a difference.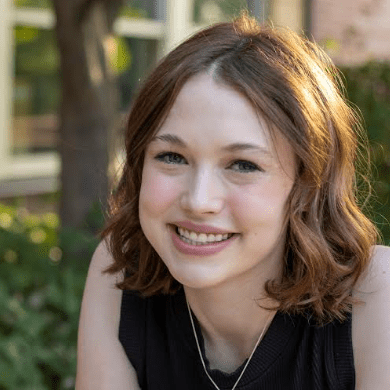 Lucy Sarkissian is a high school senior from Littleton, Colorado. She has been involved in gun violence prevention since 2019, when she survived a school shooting. In 2020, she founded an organization named Cupcakes 4 Change and raised over $5,000 for groups including Sandy Hook Promise and The Rebels Project. Most recently, she helped organize and spoke at the 2022 Denver March for Our Lives rally and currently serves as the co-director of Team ENOUGH Denver. Lucy has advocated for bipartisan solutions to gun violence in America, such as No Notoriety and safe storage laws. She plans to study public policy so she can continue researching and fighting for gun violence prevention.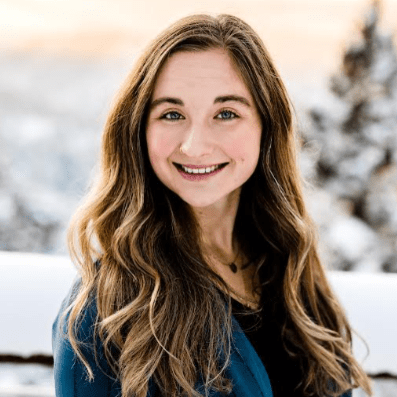 Maddi Schink grew up in Fort Collins, Colorado, and is currently studying education and environmental studies at Colorado College in Colorado Springs. After losing a family member to gun violence in 2014, Maddi became passionate about addressing the gun violence epidemic in the United States. Specifically, in the past few years, Maddi has worked at a grassroots level to promote safe firearm storage for suicide prevention through workshops and a social media campaign in El Past County, Colorado. In the tragic aftermath of the Club Q mass shooting in Colorado Springs, Maddi hopes to continue to generate conversations in her community about extreme risk protection orders (ERPOs) as a tool to save lives.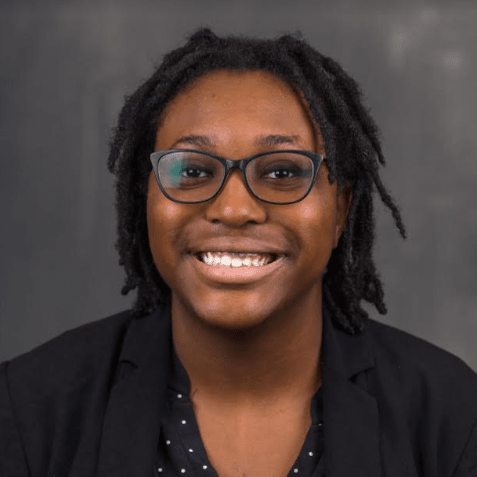 Camille Shoals is a graduate student at Southeast Missouri State University pursuing a Master's of public administration, and is currently working as a public policy intern at the National Consumer Voice for Long-Term Quality Care. She became involved in gun violence prevention work while working on political campaigns in her hometown of St. Louis, Missouri, where she organized a walkout in 2019. Tragically, a shooting occurred in her home school district in 2022. 
During her undergraduate degree, which was focused on political science and communication, she received national recognition and university awards for her involvement in Southeast debate and in the campus community. She is looking forward to creating a world where gun violence is no more.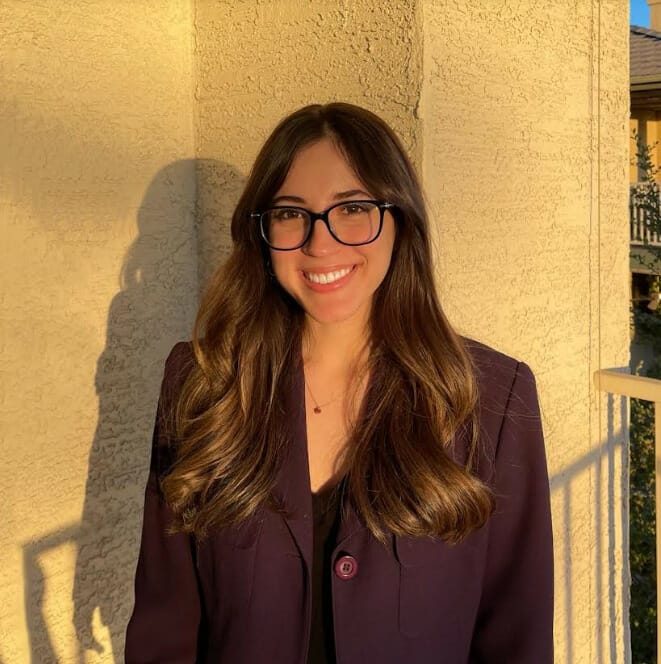 Brooke Zanon is a senior at Arizona State University studying global studies, political science, and French. Born and raised in Arizona, she has spent the last four years advocating for commonsense gun safety policies, motivated by countless lockdown drills and disheartening patterns of gun violence across the country. 
Brooke sits on the board of Arizonans for Gun Safety and is the former political co-director for March For Our Lives Arizona and policy chair for March For Our Lives ASU. She has previously organized the 2022 March For Our Lives in Phoenix, as well as legislative town halls, racial justice forums, lobby days, and more. Knowing gun violence is an intersectional and bipartisan issue, Brooke looks forward to continuing working with diverse communities to support gun safety.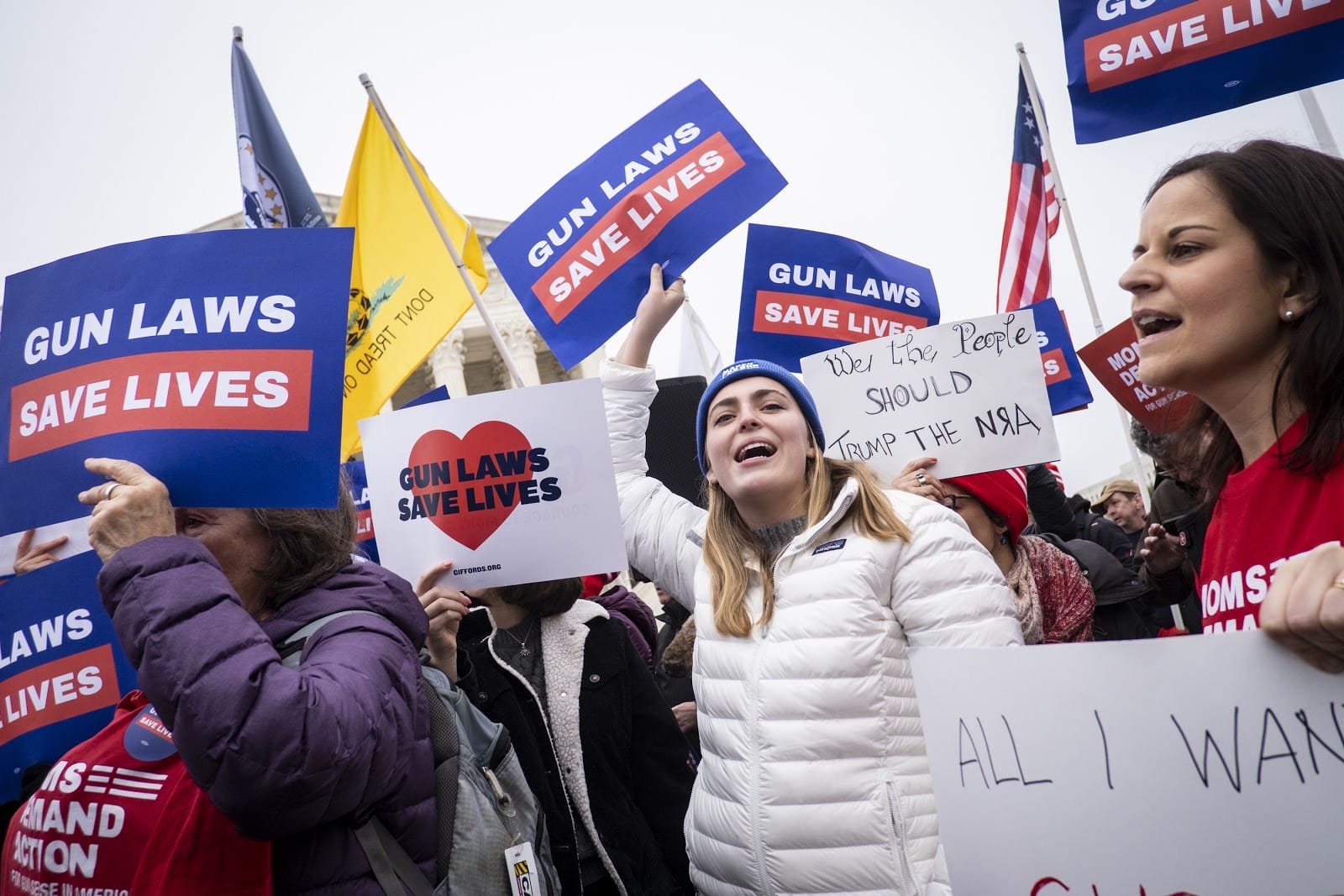 JOIN THE FIGHT
Nearly 40,000 Americans lose their lives to gun violence every year. In communities, courts, and ballot boxes nationwide, Giffords fights to save lives from gun violence. Will you join us?