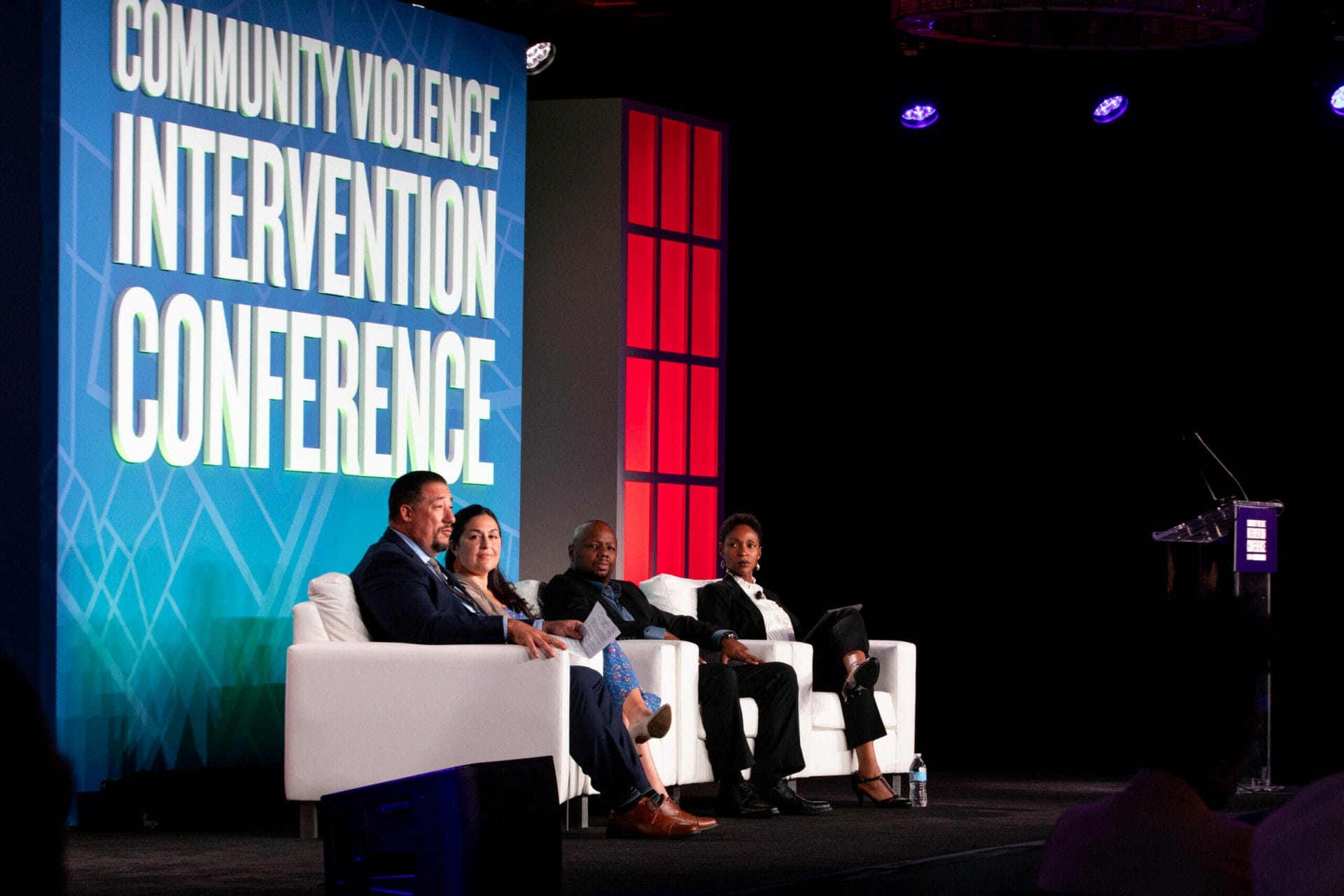 Coming Together to Champion Community-Led Change at the Inaugural CVI Conference
Our Community Violence Intervention Conference hosted hundreds of leading experts, advocates, and practitioners in Los Angeles.
At the end of June, Giffords Center for Violence Intervention hosted its first annual Community Violence Intervention Conference.
Over two days, more than 600 leading experts, advocates, and practitioners came together in Los Angeles to share insights, challenges, and best practices in a healing-centered space.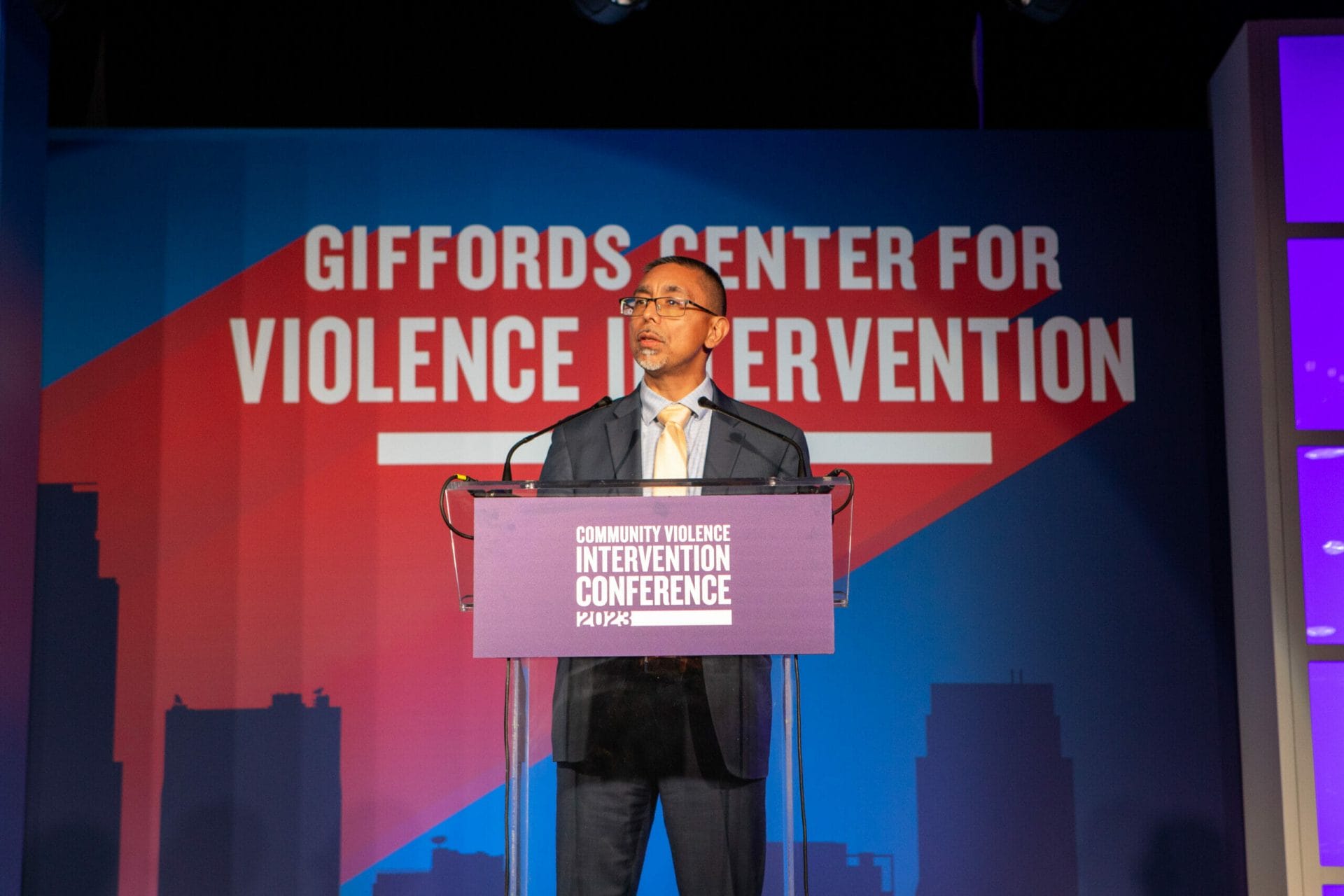 Community violence is a significant driver of gun violence in America—one that disproportionately affects communities of color—and community-based violence intervention strategies are critical to combating this crisis. Our conference provided a valuable opportunity to bring together dedicated thought leaders in the community violence intervention (CVI) field, with the aim of advancing the movement and driving progress. 
The CVI Conference featured a rich program of 24 breakout sessions, four plenary sessions, and dozens of distinguished speakers. The breakout sessions covered a wide range of topics, including emerging data tools, storytelling projects, healing practices, and workforce development. The plenary sessions delved into the ways we can provide critically important support to CVI workers and the field as it continues to expand, in addition to implementation barriers faced by local offices. 
As part of our commitment to supporting those at the forefront of this lifesaving work, we proudly presented the Lifesaving Service Award to the Paterson Healing Collective (PHC) at the conference for its meaningful impact in saving and transforming lives in Paterson, New Jersey. A first-of-its-kind hospital-based violence intervention program specifically designed for youth, PHC's on the ground presence has played a pivotal role in serving the Paterson community and the CVI movement at large. 
What truly made the conference an exceptional experience, however, was the diverse audience it attracted. Alongside renowned experts in research, policy, and advocacy, we had the privilege of hosting hundreds of outreach workers and survivors who brought invaluable perspectives and challenged us all to be honest with ourselves and each other about what truly works to reduce community violence.
What Is Community Violence Intervention?
Community violence is defined by the CDC as violence between "unrelated individuals, who may or may not know each other, generally outside the home," and can include homicides, shootings, stabbings, and physical assaults. The burden of community violence tends to fall hardest on Black and Latino residents.
Community violence intervention refers to a set of non-punitive, community-led strategies that are designed to interrupt the transmission of violence by engaging those at highest risk and providing individually tailored support services. Those who do this work are members of an affected community committed to promoting peace and safety who leverage their credibility to develop relationships and engage those at highest risk of involvement in violence to prevent injury or death.
Cities and states across the country are proving that sustained reductions in shootings can be achieved by investing in evidence-informed, community-driven strategies. Examples of successful community violence intervention approaches include hospital-based violence intervention programs, street outreach and violence interruption, and case management and transformational mentoring.
CONVERSATIONS WITH EXPERTS
Giffords Center for Violence Intervention's webinars explore different aspects of community violence through conversations with experts. 
WATCH NOW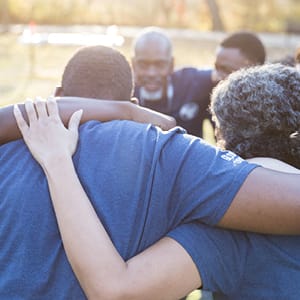 At Giffords Center for Violence Intervention, our team provides education on innovative strategies, facilitates connections among stakeholders in community and government offices, and assists in securing funding for community-driven initiatives to reduce violence. Through reports, webinars, policy briefings, and now the CVI Conference, we advocate for community violence intervention as a pillar of any public safety strategy. We know that the solutions to this uniquely American epidemic must come from the ground.
Those doing this lifesaving work in our communities deserve the freedom to dedicate themselves to their daily responsibilities without the added worry of advocating for funding. This is where we are able to step in, forging partnerships nationwide, actively listening to the needs of community-based organizations, and securing resources at the local and federal levels. By leveraging our networks and facilitating connections, we are committed to supporting those on the front lines in their mission to save lives.
We are immensely grateful to everyone who traveled to Los Angeles from various corners of the world to discuss the future of this important work. As investments in the field expand, we hope our annual conference serves as a space for continual and collective learning, healing, and growth. Together, we can champion community-led change.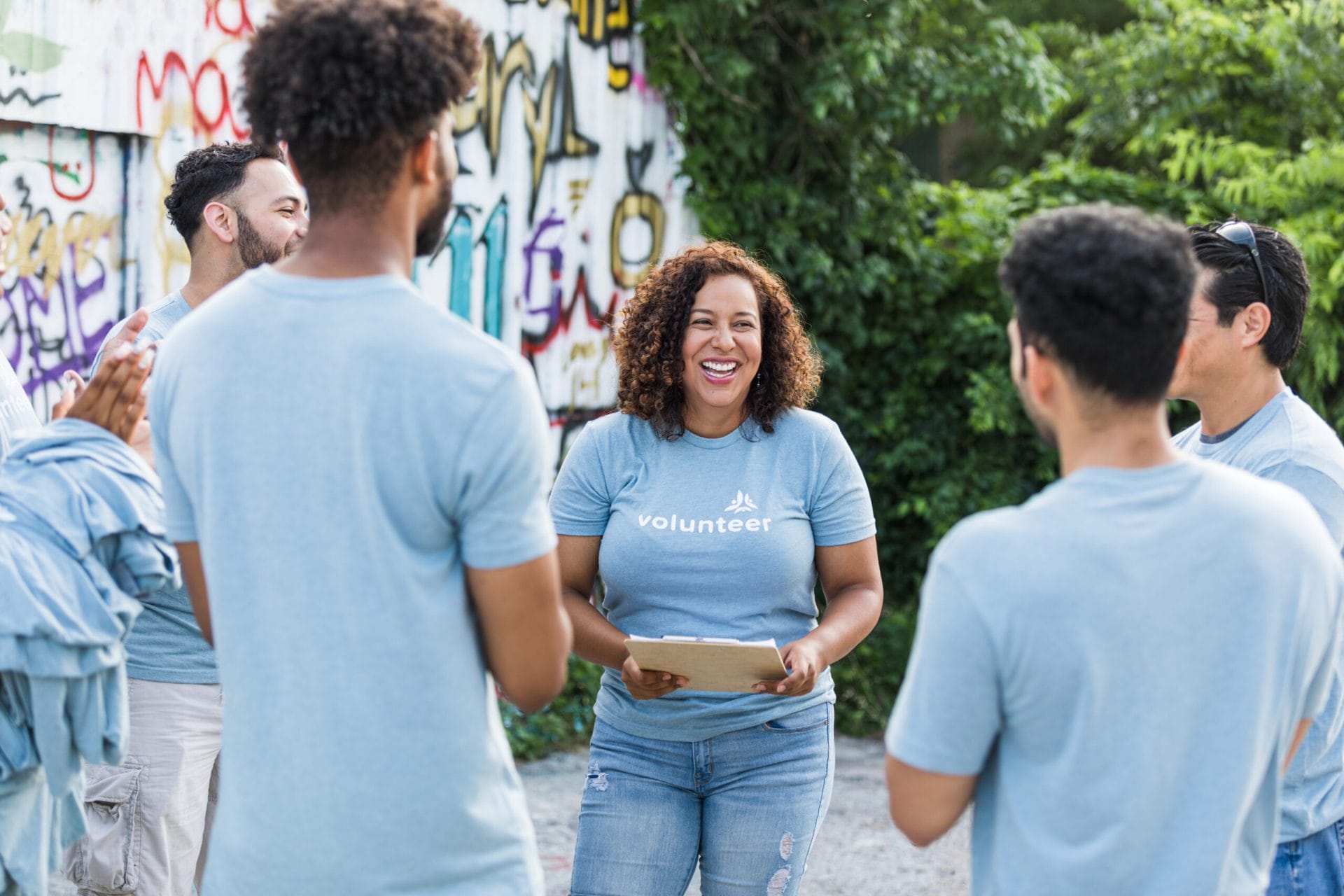 STAY CONNECTED
Interventions are most effective when they are supported by strong community networks. Sign up for Giffords Center for Violence Intervention's newsletter to learn more about what's happening in the field, relevant legislation, and funding opportunities.