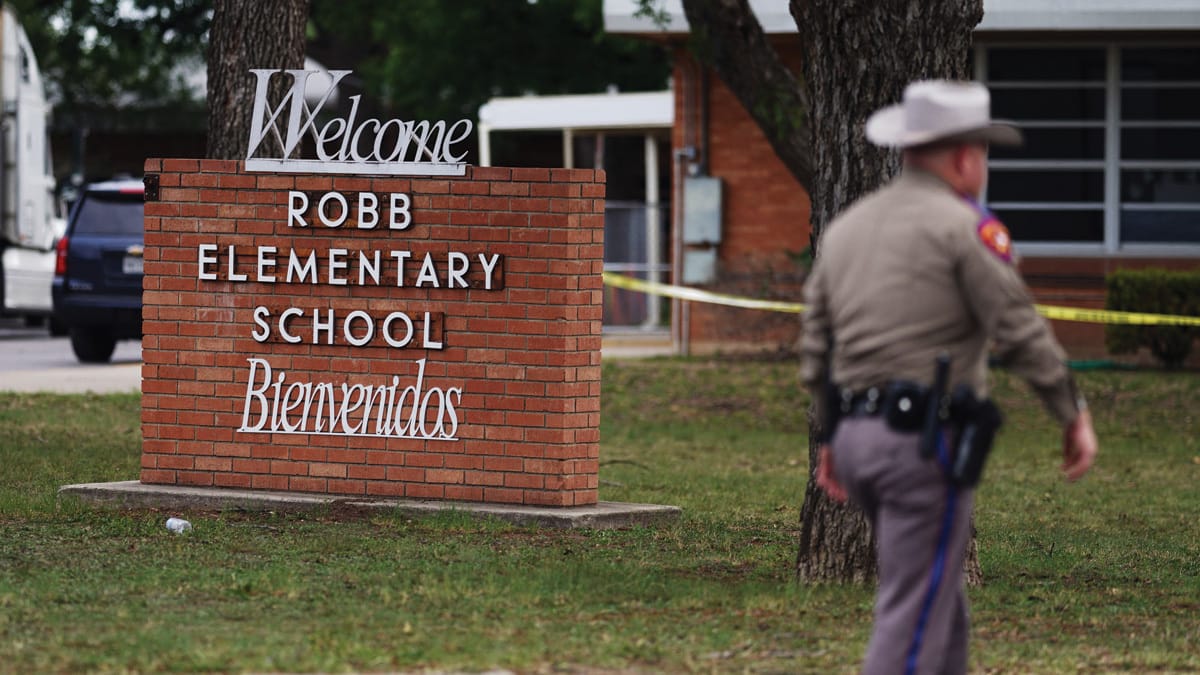 Cuántos niños más tienen que morir para que veamos acción?
Washington, DC  — Giffords, la organización de prevención de violencia con armas de fuego liderada por la excongresista Gabriel Giffords sigue monitoreando las noticias de un trágico tiroteo en una escuela elemental Uvalde, Texas. De acuerdo con reportes recientes, 14 niños y una maestra fueron asesinados en su salón de clases.
Excongresista Gabrielle Giffords:
"¿Cuántos niños más tendrán que morir por armas de fuego? ¿Cuántas más vidas jóvenes truncadas, familias destrozadas, comunidades traumatizadas porque nuestros líderes se rehúsan a actuar para detener la violencia con armas de fuego?  La violencia con armas de fuego es un problema típicamente estadounidense—y hoy es la principal causa de muerte de niños estadounidenses. Estoy desolada porque más preciosas vidas jóvenes se han perdido hoy en un tiroteo en masa. No descansaré hasta que los niños puedan volver a ir a la escuela sin temor por sus vidas. Nuestros líderes elegidos deben tener la misma determinación. Ya basta".
Excongresista Debbie Mucarsel-Powell:
"Hoy, nuestro país fue testigo una vez más de una masacre en una escuela, la más mortal desde la tragedia de 2018 cerca de mi casa en la Secundaria Marjory Stoneman Douglas. Trágicamente, poco ha cambiado desde entonces. Nuestros líderes electos han estado más interesados en escuchar lo que dice el lobby de las armas que en proteger a nuestros niños—y, hasta que eso cambie, seguiremos viendo un incidente devastador detrás de otro. Sin acción real, las cosas se irán pareciendo cada vez más a la violencia que dejé en Ecuador en vez del refugio que esperaba encontrar en los Estados Unidos".
Shannon Flores, Dueños de armas de fuego por la seguridad en Texas de Giffords:
"Soy la madre de tres estudiantes de escuela elemental y me enfurece que no podemos enviar a nuestros niños a la escuela sin saber si van a volver a casa. Me enfurece que una y otra y otra vez, tiroteo tras tiroteo, los funcionarios en Texas se rehúsen a tomar acción mientras nuestros estudiantes y maestros son tratados como presa fácil en sus salones de clase. En Texas, especialmente, los líderes locales han luchado para hacer todavía menos seguros a los niños y a las comunidades en todo el estado con una retórica peligrosa y divisiva y con políticas imprudentes. Nadie merece vivir esta pérdida insoportable. Catorce niños han muerto. Se me parte el corazón por la comunidad de Uvalde".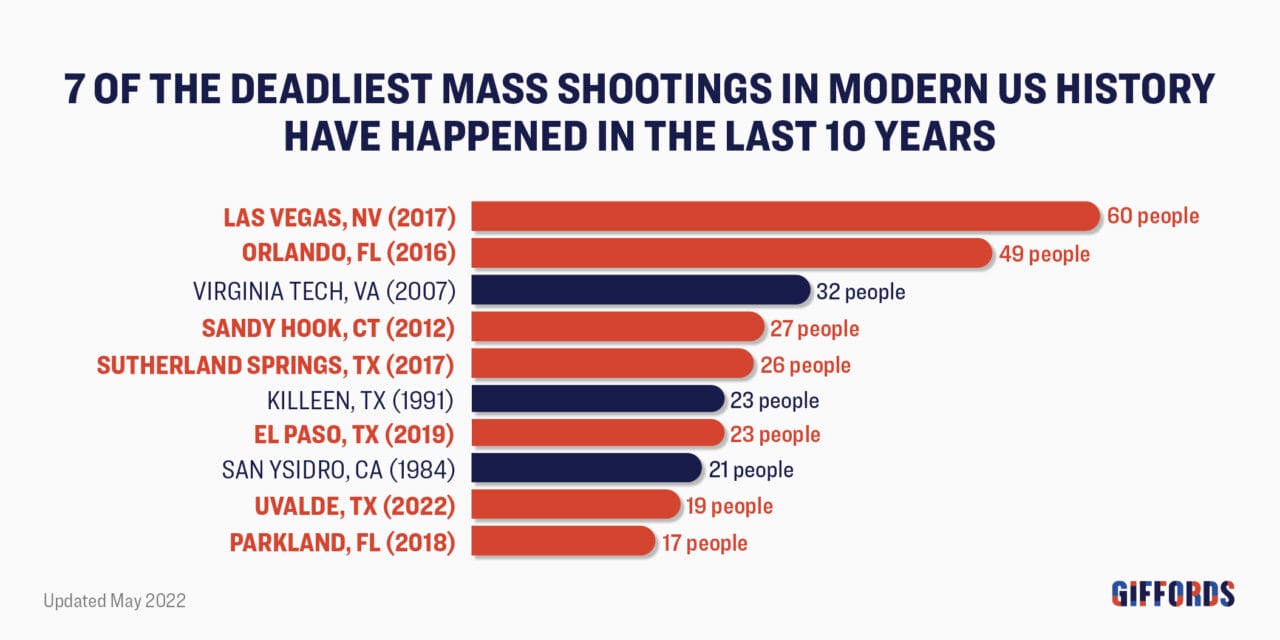 Cuatro de los 10 tiroteos con más muertos en la historia reciente de los Estados Unidos han ocurrido en Texas: 26 personas fueron heridas en el tiroteo de Sutherland Springs en 2017; les dispararon y mataron a 23 personas en el tiroteo de Killeen en 1991, a 23 personas les dispararon y las mataron en un Walmart en El Paso en 2019 y 17 personas fueron muertas desde la Torre de la Universidad de Texas 1966.
MEDIA REQUESTS
Our experts can speak to the full spectrum of gun violence prevention issues. Have a question? Email us at media@giffords.org.
Contact