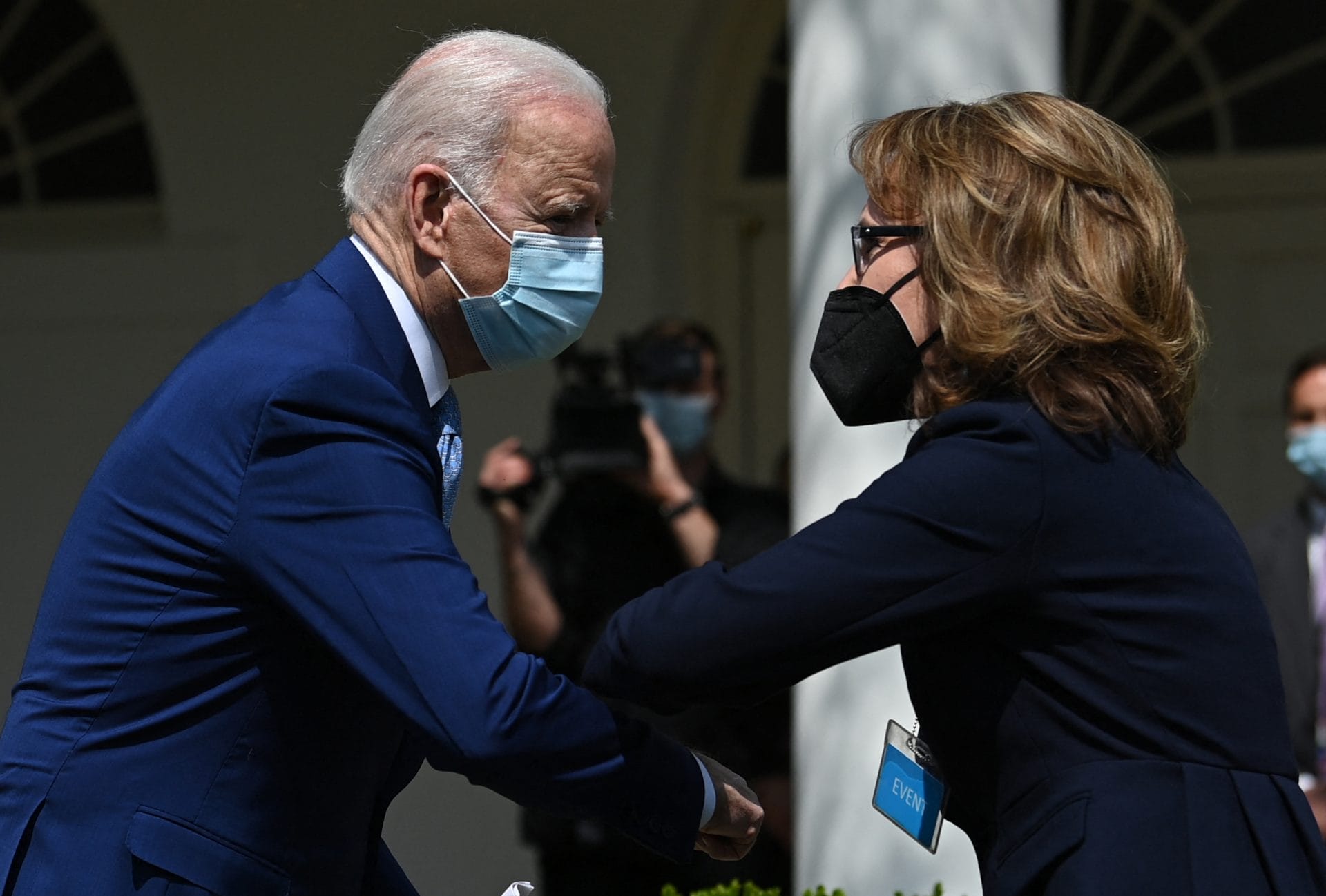 Biden's Safer America Plan Will Prevent Gun Violence
Washington DC — Today, Giffords, the gun safety organization founded by former Congresswoman Gabby Giffords, applauded President Biden's Safer America Plan, which proposes an investment of $37 billion in gun violence prevention efforts, including supporting law enforcement and community safety programs.
Peter Ambler, Executive Director and Co-Founder:
"President Biden's speech today demonstrates his continued leadership on gun violence. His proposed investment of $37 billion, which includes a historic $5 billion investment in community violence intervention programs, is a critical step towards preventing gun violence, which is fueling rising crime rates across the country. We know that gun laws work, and poll after poll demonstrates that gun safety is a driving force in how Americans will vote this fall. Much like the historic Bipartisan Safer Communities Act recently passed by Congress, the Safer America Plan represents significant progress in the fight to end gun violence. We applaud President Biden's continued commitment to this issue and join him in calling on Congress for more action."
More on the Safer America Plan:
President Biden announced today that his administration proposes to invest $37 billion to save lives and make communities safer. He plans to:
Invest in effective community policing by funding the hiring and training of 100,000 additional police officers
Establish a $15 billion grant program to provide resources to cities and states to prevent crime and advance equity through supportive services
Invest $5 billion in community violence intervention programs
Invest $3 billion to help communities clear court backlogs and solve murders
Increase funding to the Bureau of Alcohol, Tobacco, Firearms and Explosives (ATF) to hire new agents and investigators to help keep firearms out of dangerous hands
More on community violence intervention (CVI) programs:
Community violence intervention strategies are incredibly effective, but to make a sustained dent in American gun violence, these programs need consistent, long-term funding. Giffords works with federal, state, and local governments to support and direct resources to community-driven violence reduction efforts across the country. Learn more about Giffords's CVI work.