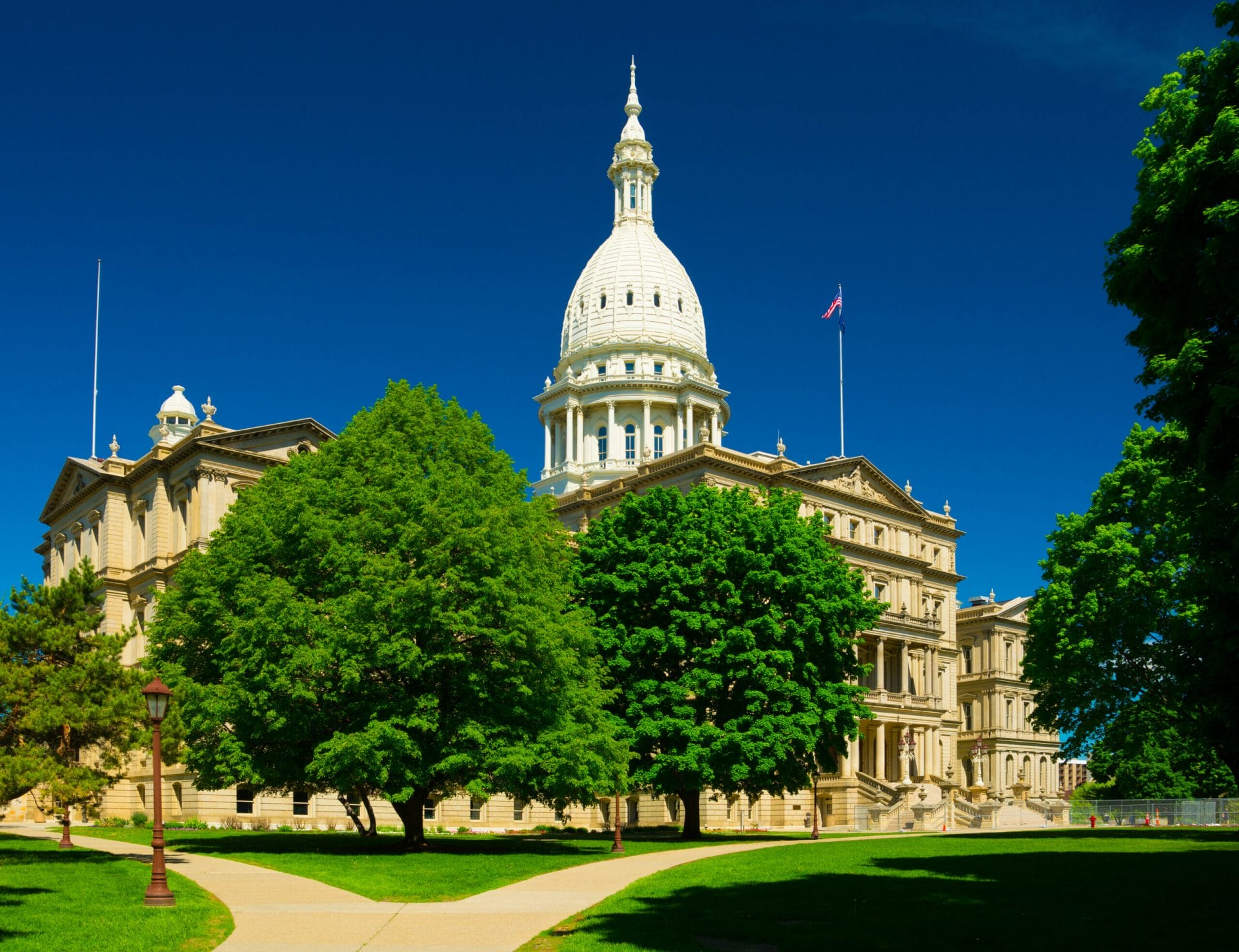 Giffords Law Center Gun Law Trendwatch: April 25, 2023
A Roundup and Analysis of the Latest State Firearm Legislation
When Voters Decided They'd Had Enough, Gun Safety Came to Michigan.
Every other week during the state legislative cycle, Gun Law Trendwatch breaks down trends in the gun violence prevention universe. We take an in-depth look at a topic of particular interest to legislators and advocates—this week it's Michigan's incredible gun safety progress—and provide updates on significant gun safety and gun lobby bills as they move through state legislatures.
State of the States
Michigan Joins Other States in Proving that When Voters Are Motivated on the Issue of Gun Violence Prevention, It Can Happen
Between 2020 and 2022, Michiganders experienced a devastating, high-profile school shooting, a plot by far-right gun extremists to murder their governor, a besiege on the state capitol by AR-15 wielding radicals, and an armed mob threatening the secretary of state at her home during Christmas. These events followed decades of inaction on gun violence in a state that has a gun death rate slightly higher than the already astonishingly high national average.
When it came time to elect their legislature in 2022, Michigan voters decided they'd had enough of the inaction that enabled these events. They replaced legislators who had accepted the status quo with those who promised action.
With a mandate on gun reform, in 2023, legislators got to work introducing a wildly popular package of bills. Seventy-three percent of voters—including 71% of gun owners—support it.
And they are doing what they promised. So far this year, Michigan has enacted a particularly effective law for preventing gun homicides and suicides—one that requires a permit to purchase and background check to buy any firearm (HB 4138 and HB 4142). The state also passed a law making adults criminally liable for allowing a minor to access an unsecured firearm (SB 79), following the Oxford High School shooting in which a teen with serious emotional problems murdered his classmates and a teacher with a gun he got from home. Additionally, the state allocated more than $10 million to effective, evidence-based community violence intervention programs, the most ever in state history (HB 4016). 
The legislature is far from finished. It recently sent a bill to the governor to create an extreme risk protection order ("red flag" law) that would allow law enforcement and concerned family members to temporarily remove guns from people at high risk of committing violence (SB 83). Two bills that would prohibit guns at the polls and where votes are being counted are making their way through committees (HB 4127 and HB 4128). The legislature is also contemplating legislation to make permanent a rule adopted by the Capitol Commission banning openly carried firearms at the state capitol. 
During the remainder of its year-long session, Michigan gun safety champions have promised to prevent people who have committed domestic violence from accessing guns—Michigan is currently in the minority of states without such protections—and pass victims' access to justice legislation that ensures gun violence survivors can bring gun dealers to justice when their reckless behavior results in tragedy.
Michigan joins Minnesota, New Mexico, Colorado, and other states in proving that when voters are motivated on the issue of gun violence prevention, it can happen. The power is theirs.
JOIN THE FIGHT
Gun violence costs our nation 40,000 lives each year. We can't sit back as politicians fail to act tragedy after tragedy. Giffords Law Center brings the fight to save lives to communities, statehouses, and courts across the country—will you stand with us?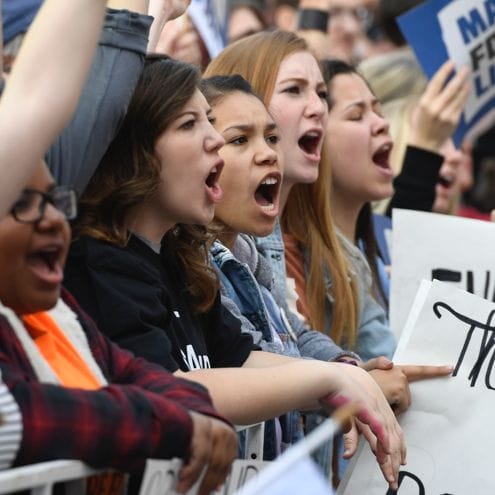 Gun Safety Spotlight
Tennessee Governor Calls for ERPOs after Wife's Friend Is Killed in Covenant Shooting
During his tenure as governor of Tennessee, Bill Lee signed several dangerous, reckless pieces of legislation weakening gun laws. One of the bills blessed by Governor Lee is permitless carry, which allows people to carry hidden, loaded guns in public without a background check, permit, or gun safety training. Others allowed local police to be fired for helping enforce federal gun laws and made local officials personally liable in court for passing gun safety laws.
But once gun violence touched him personally, Governor Lee spoke out. After the massacre at the Covenant School in which a close friend of his wife was murdered, he penned an executive order to improve records in the background checks database. He also called for the state to enact an extreme risk protection order law that would have allowed the Covenant School shooter's parents—who knew their child was in crisis—to temporarily prevent the shooter from possessing firearms.
Although Governor Lee's announcements following the Covenant School shooting are a positive step for Tennessee, legislators and governors should call for gun violence prevention legislation before lives are lost. A recent survey indicates that more than half of all Americans have been directly affected by gun violence, like Governor Lee.
Too often, lawmakers capitulate to gun extremism until gun violence impacts them personally. Hopefully other legislators and governors see the gun violence that is happening in their communities and take action before tragedy lands on their doorsteps.
Gun Lobby Extremism
Despite All the Evidence that Permitless Carry Is Dangerous, South Carolina Pushes Ahead to Win Gun Extremist Votes
Gun absolutism is the extreme notion that any regulations on the purchase, ownership, possession, or carry of firearms is unconstitutional. The Supreme Court—despite its radical decision last June holding that there is a Second Amendment right to carry guns in public—has never interpreted the Constitution in this way. Nevertheless, state representatives who hold this extremist view of gun rights, or believe that they must embrace it to win votes, have been dramatically weakening laws at the expense of public safety.
This is most evident in the repeal of concealed carry permitting laws that require people to obtain a permit, background check, and training on how to use a firearm safely and legally to carry guns in public. In 2010, only Alaska and Vermont allowed for permitless carry. By April 2023, however, 24 states have repealed their permitting laws. Despite the fact that the late Justice Antonin Scalia, darling of the gun lobby, expressly held in Heller that regulations on the carrying of guns in public were lawful under the Second Amendment, modern gun extremists have been pushing permitless carry falsely in the name of the Constitution.
South Carolina appears to be the latest state in the grips of gun zealotry to push ahead with this dangerous policy despite the opposition and risks to public safety. The state also allows for guns to be purchased without a background check from private sellers, so with the addition of permitless carry, a person could carry a loaded gun in public having never been subject to a background check. As we've seen in Texas, this will undoubtedly lead to more people who have criminal convictions that make them ineligible to possess guns carrying them in public. 
South Carolina's law, however, would be even more extreme than Texas's. The bill—HB 3594—would lower the age to carry a loaded gun in public from 21 to 18. This would allow young adults who are disproportionately at risk for committing homicides and suicides to carry a gun in public without a background check or training. 
The data is overwhelming that weakening concealed carry laws leads to significant increases in violent crime, in addition to handgun homicides. Permitless carry laws are widely opposed by law enforcement, and they've been associated with an increase in police shootings of civilians. 
As one police chief who opposes this reckless legislation stated, "This puts our law enforcement officers in a position to fail." Gun absolutism, indeed, puts everyone in a position to fail. 
MEDIA REQUESTS
Our experts can speak to the full spectrum of gun violence prevention issues. Have a question? Email us at media@giffords.org.
Contact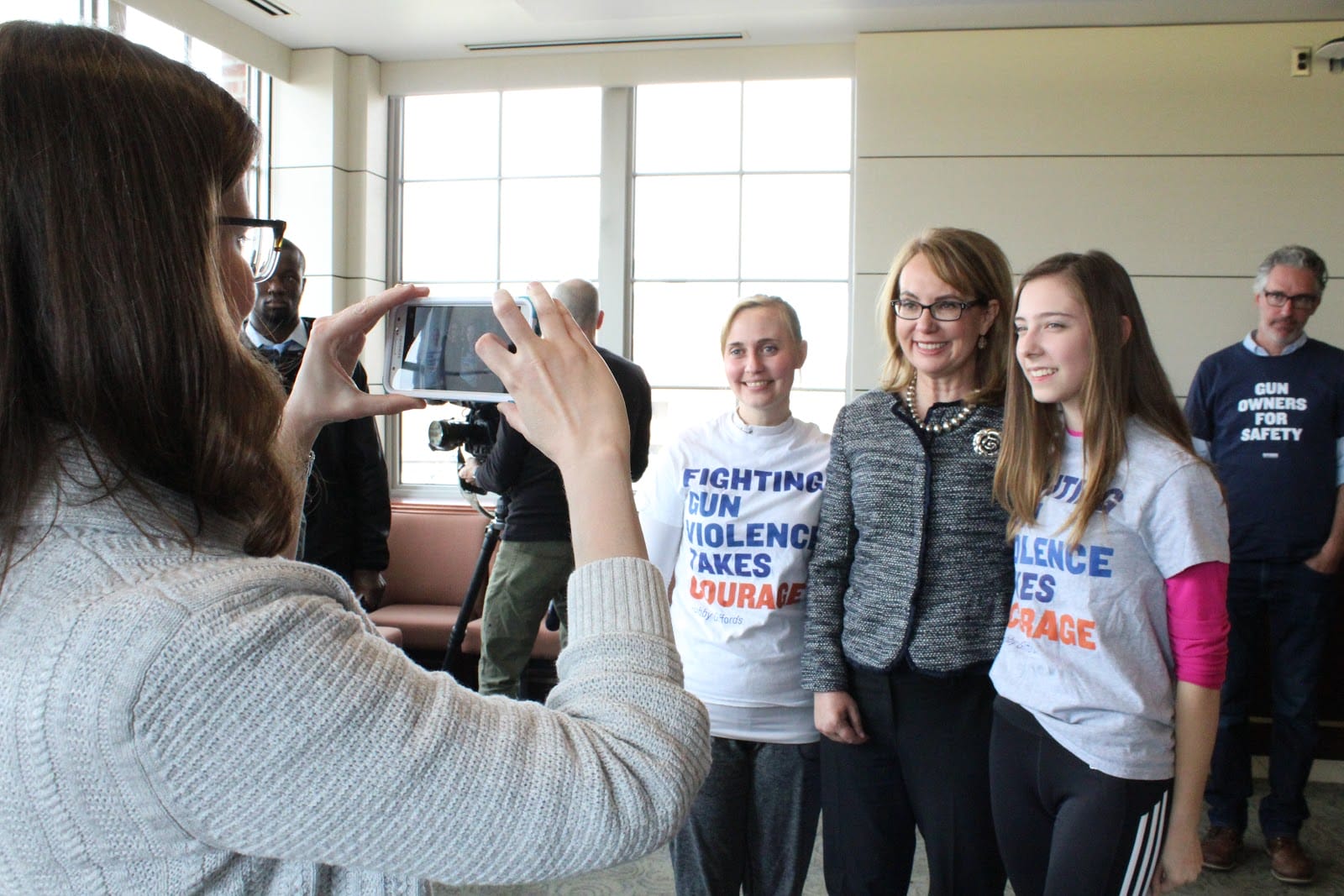 Bills in Motion
Lawmakers intent on protecting their constituents from gun violence began 2023 with the introduction of hundreds of gun violence prevention bills. Notably, bills to strengthen background check requirements, fund proven community violence intervention programs, improve domestic violence prohibitions, and regulate or prohibit ghost guns have been introduced in at least 30 states and the District of Columbia. Gun extremists nevertheless continue to push their dangerous agenda of more guns to address gun violence and have introduced several bills to bring guns in schools, allow permitless carry, allow people to shoot first and ask questions later, and make law enforcement officers liable for enforcing federal gun laws in over a dozen states. For nearly 30 years, we have helped states make our communities safer with evidence-based policies and by fighting the gun lobby. In 2023, we are stronger than ever. 
Gun Safety Bills
BACKGROUND CHECKS: Michigan HB 4142 and HB 4138 were enacted on 4/13. California AB 1406 and AB 1598 were scheduled to be heard on 4/18. Minnesota HB 2890 has passed a committee and had a hearing scheduled for 4/18, and SB 2909 had a hearing on 4/20. Texas HB 220 and HB 236 had hearings scheduled for 4/18. Washington HB 1143 has passed both chambers. At least 21 states have bills pending that would enact universal background checks or strengthen existing background check laws.
COMMUNITY VIOLENCE: New Mexico SB 192 was enacted on 4/7 and Virginia HB 1400 was enacted on 4/12. California SB 266 has a hearing scheduled for 4/25. Colorado SB 2 had a hearing scheduled on 4/18 and has passed its chamber of origin. Connecticut HB 6659 and Rhode Island HB 5200 were scheduled to be heard on 4/18. Illinois SB 2523 was scheduled for a hearing on 4/19. California AB 912, Massachusetts HB 3900, Minnesota SB 2995 have passed committees. At least 16 states and the District of Columbia have bills pending that allocate, protect, or administer funding for evidence-based violence prevention programs.
DOMESTIC VIOLENCE: California AB 36 has passed a committee and has a hearing on 4/25, as does AB 818. Rhode Island HB 5917 and Vermont SB 4 had hearings on 4/20. Connecticut HB 6667 and New Jersey AB 2770 have passed committees. Washington HB 1562 and SB 5231 have both been sent to the governor. At least 15 states and the District of Columbia have bills pending that would improve efforts to keep guns out of the hands of people who commit domestic abuse.
GHOST GUNS: California AB 1089 had a hearing set for 4/18 and has passed a committee. Connecticut HB 6667 and Oregon HB 2005 have passed committees. At least 14 states and the District of Columbia have bills pending that regulate ghost guns or improve the effectiveness of their ghost gun policies.
Gun Lobby Bills
GUNS IN SCHOOLS: Mississippi SB 2079 was enacted on 4/11. Iowa HB 654 and Missouri HB 70 have passed their chambers of origin. Missouri HB 571 has passed a committee. Tennessee HB 1202 and Texas HB 13 have passed committees. Dangerous bills to allow or expand the ability to carry guns in school or on campus are pending in at least 15 states.
PERMITLESS CARRY: There are reckless permitless carry bills pending in at least six states.
STAND YOUR GROUND: Bills that make it easy to use deadly force in public and evade justice are pending in at least 11 states.
LIABILITY FOR ENFORCING GUN LAWS: Texas HB 1894 was scheduled to be heard on 4/18. Bills that would make law enforcement officers or other state and local government officials personally liable, or otherwise impose onerous penalties on law enforcement agencies or localities, for enforcing federal gun laws are pending in at least 10 states.
HERE TO HELP
Interested in partnering with us to draft, enact, or implement lifesaving gun safety legislation in your community? Our attorneys provide free assistance to lawmakers, public officials, and advocates working toward solutions to the gun violence crisis.
CONTACT US