Veterans have a unique role to play in the fight against gun violence, and their voices are critical to helping us achieve lasting progress on this issue. 
Serving Our Country in New Ways
Members of our military take up arms to keep America secure and strong, and to protect and defend the Constitution. Veterans are also some of our nation's foremost experts on guns. They know what guns can do in the hands of trained, responsible people, and how they can be used in the hands of those who want to do us harm.
The Giffords Veterans Coalition is a national network of America's veterans who advocate for evidence-based changes to our laws that will make our communities safer from gun violence. The coalition was launched by Captain Mark Kelly, a Navy combat veteran, retired NASA astronaut, and co-founder of Giffords, along with leading veterans who are calling on Congress to act to reduce gun violence.
The coalition is focused on engaging other veterans and elected leaders by:
Urging our elected leaders to close the loopholes in our background check laws that let people who have committed felonies or been convicted of domestic violence buy guns without a criminal background check.
Strengthening existing laws and ensuring lawmakers and stakeholders have the resources and training they need to prevent gun tragedies.
Partnering with other groups in the veteran community on suicide prevention and mental health resources.
Many of our veterans risked their lives for our safety and returned home to a nation that loses 100 lives a day to preventable violence. We're organizing these veterans to demand that the status quo changes. Together, we can fight to make sure that we are a nation worthy of the sacrifices made by these brave men and women.
JOIN OUR COALITION
If you're a veteran who wants to lend their voice to this fight, we want to hear from you. Sign up to join our movement.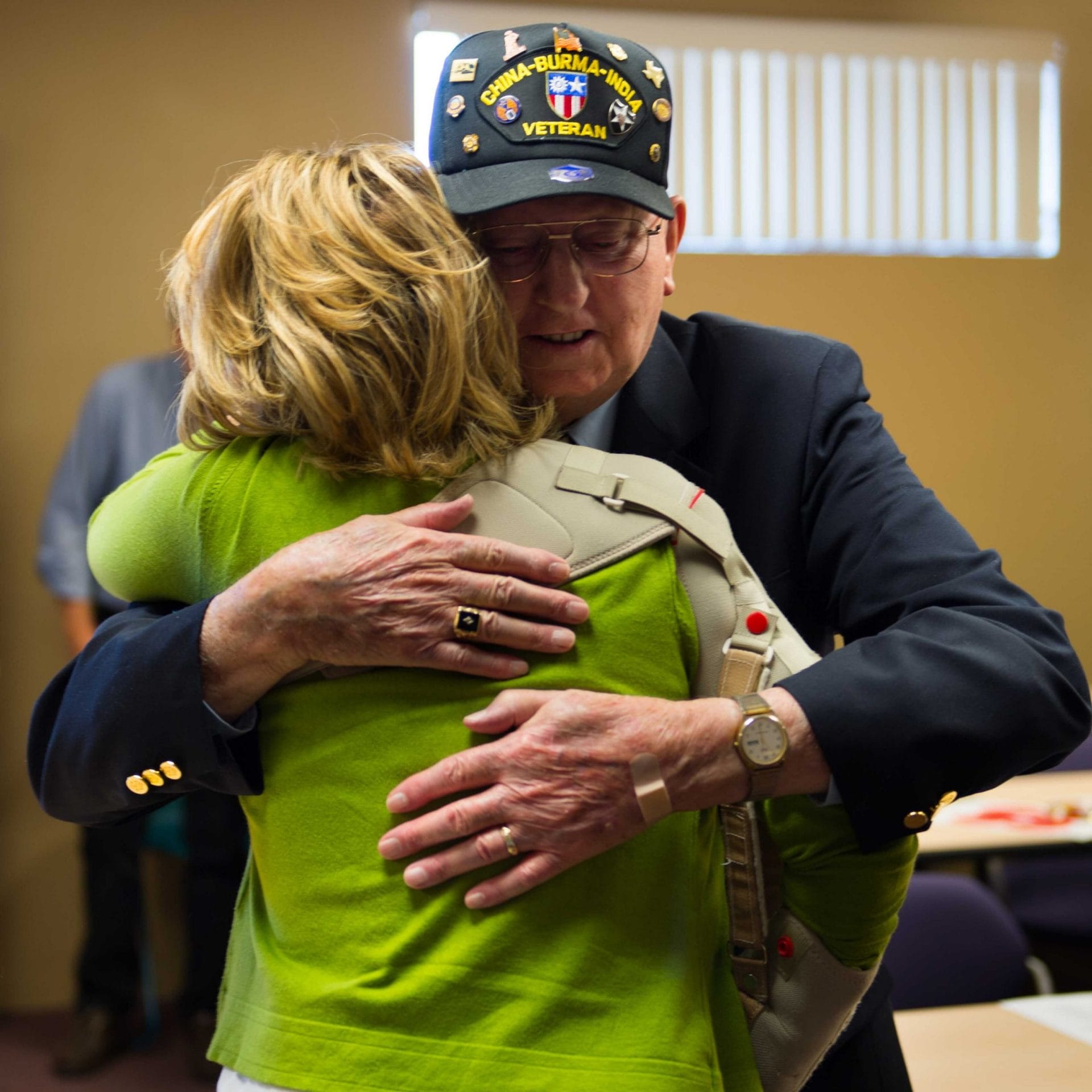 Advisory Committee
Admiral Thad Allen, USCG (Ret.)
General Peter W. Chiarelli, USA (Ret.)
General Wesley Clark, USA (Ret.)
General Michael V. Hayden, USAF (Ret.)
General James T. Hill, USA (Ret.)
Admiral James M. Loy, USCG (Ret.)
General Stanley A. McChrystal, USA (Ret.)
Admiral Eric T. Olson, USN (Ret.)
General David Petraeus, USA (Ret.)
Lt. General Claudia J. Kennedy, USA (Ret.)
Lt. General Norman R. Seip, USAF (Ret.)
Lt. General William "Kip" E. Ward, USA (Ret.)
Rear Admiral James Arden "Jamie" Barnett Jr., USN (Ret.)
Major General Vance Coleman, USA (Ret.)
Brigadier General Stephen A. Cheney, USMC (Ret.)
Brigadier General Evelyn "Pat" Foote, USA (Ret.)
Captain Gail Kulisch, USCG (Ret.)
Commander Carlos Del Toro, USN (Ret.)
Dave Korus, USAF (Ret.)
Jonathan Sanford, USA (Ret.)
Terron Sims II, USA (Ret.)
Shawn J. VanDiver, USN (Ret.)