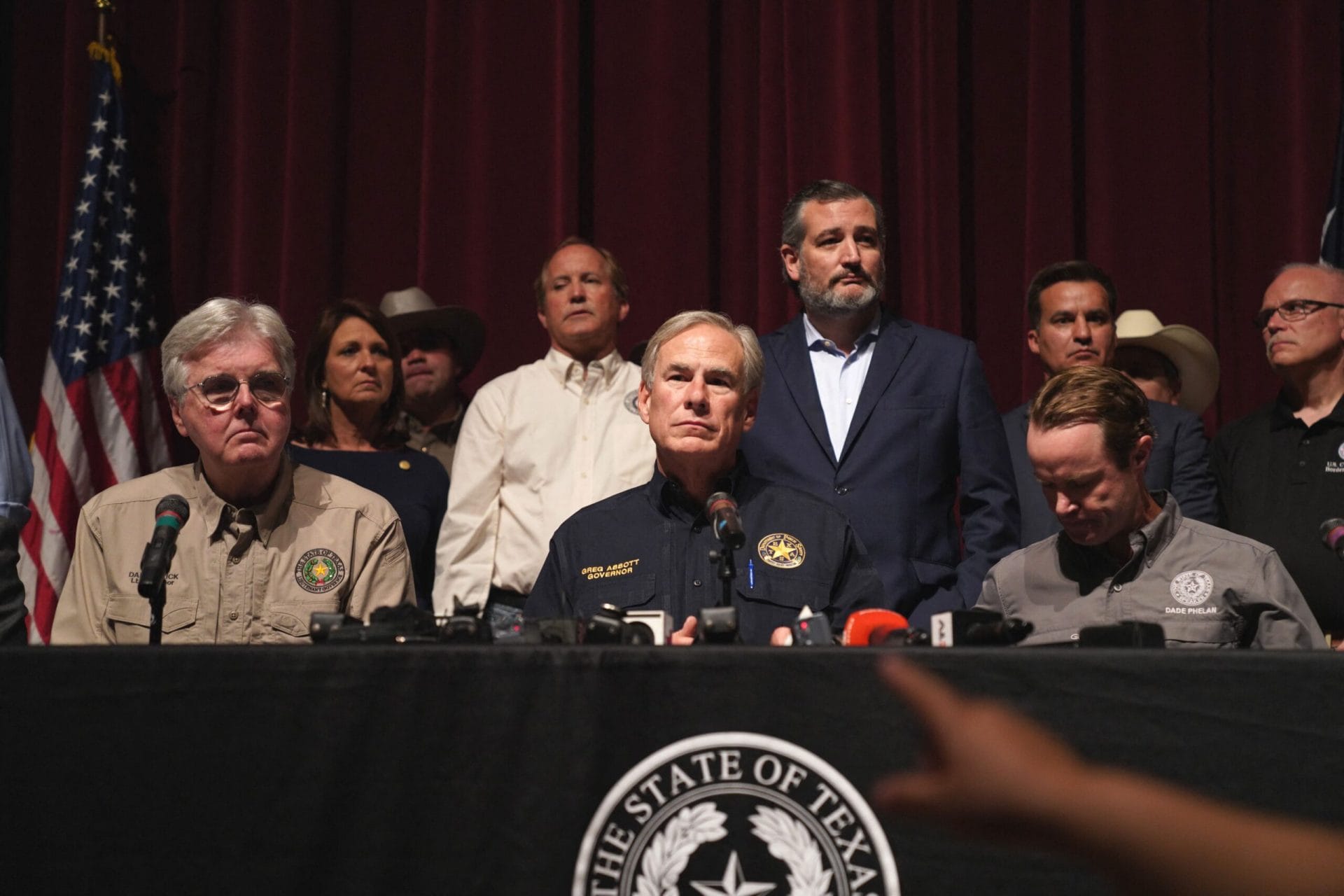 The Uvalde School Shooting Underscores Texas's Terrible Gun Laws
At this point, we know the feeling of heartbreak and horror all too well. 
The massacre at Robb Elementary School in Uvalde, Texas, is a grave tragedy for our nation. Nineteen children and two teachers are dead. We don't yet know how many are injured, but we know that an entire community is traumatized.
This is the third-deadliest school shooting in American history, behind the Sandy Hook Elementary School shooting in 2012 and the Virginia Tech shooting in 2007. It comes on the heels of mass shootings at a supermarket in Buffalo, a church in California, and the New York City subway—and that is just a partial list. 
America has the weakest gun laws, and the most guns, of any high-income nation. Americans are 25 times more likely to be killed in a gun homicide than people in peer countries. Our government makes it far too easy for high-risk individuals—including 18-year-olds like the Uvalde shooter, who are too young to purchase alcohol—to get their hands on weapons of war. Despite claims by Republican officials, the problem isn't a lack of security in public spaces. It's the accessibility of assault weapons designed to maximize casualties and body armor that protects shooters as they wreak havoc. 
Texas has some of the worst gun laws in the country. It consistently scores an F on Giffords Law Center's Annual Gun Law Scorecard. Just last June, Governor Greg Abbott signed a dangerous permitless carry bill into law—against the advice of leading law enforcement agencies—allowing anyone 21 years or older to carry a handgun in public without a permit or training. NRA leader Wayne LaPierre sat by his side at the signing ceremony. 
Four of the 10 deadliest mass shootings in modern US history have happened in Texas, and now Robb Elementary has a place on that list. Gun homicides overall have increased steadily in Texas over the last decade, rising over 90% from 2011 to 2020. And we know the problem: Texas's weak gun laws allow dangerous individuals to easily acquire deadly weapons. 
The Republicans who run the Texas legislature have spent years passing atrocious gun laws and dismantling existing weak ones. In 2021 alone, the legislature enacted a law to prevent local and state officials from enforcing federal gun laws and expanded the ability of school marshals, including teachers, to carry firearms on K–12 school grounds. Texas senators John Cornyn and Ted Cruz, darlings of the NRA, have also blocked gun safety legislation in Congress every chance they've gotten.
The NRA has been selling a message of fear to the American people for decades. It's been using its money to scare lawmakers into supporting its extreme agenda, preventing the saving of countless lives. The NRA's annual meeting is set to take place this Friday in Houston—and Governor Abbott is planning to give remarks. There are no words for Republican cowardice in the face of the gun lobby.
Shootings like the one that took the lives of these children in Uvalde are not inevitable—not in Texas, and not anywhere. The Sandy Hook shooting was almost a decade ago, and it was considered a turning point in the gun violence prevention movement. 
This is another critical point in our movement. We cannot accept school shootings as the new normal. We must demand change. 
MEDIA REQUESTS
Our experts can speak to the full spectrum of gun violence prevention issues. Have a question? Email us at media@giffords.org.
Contact