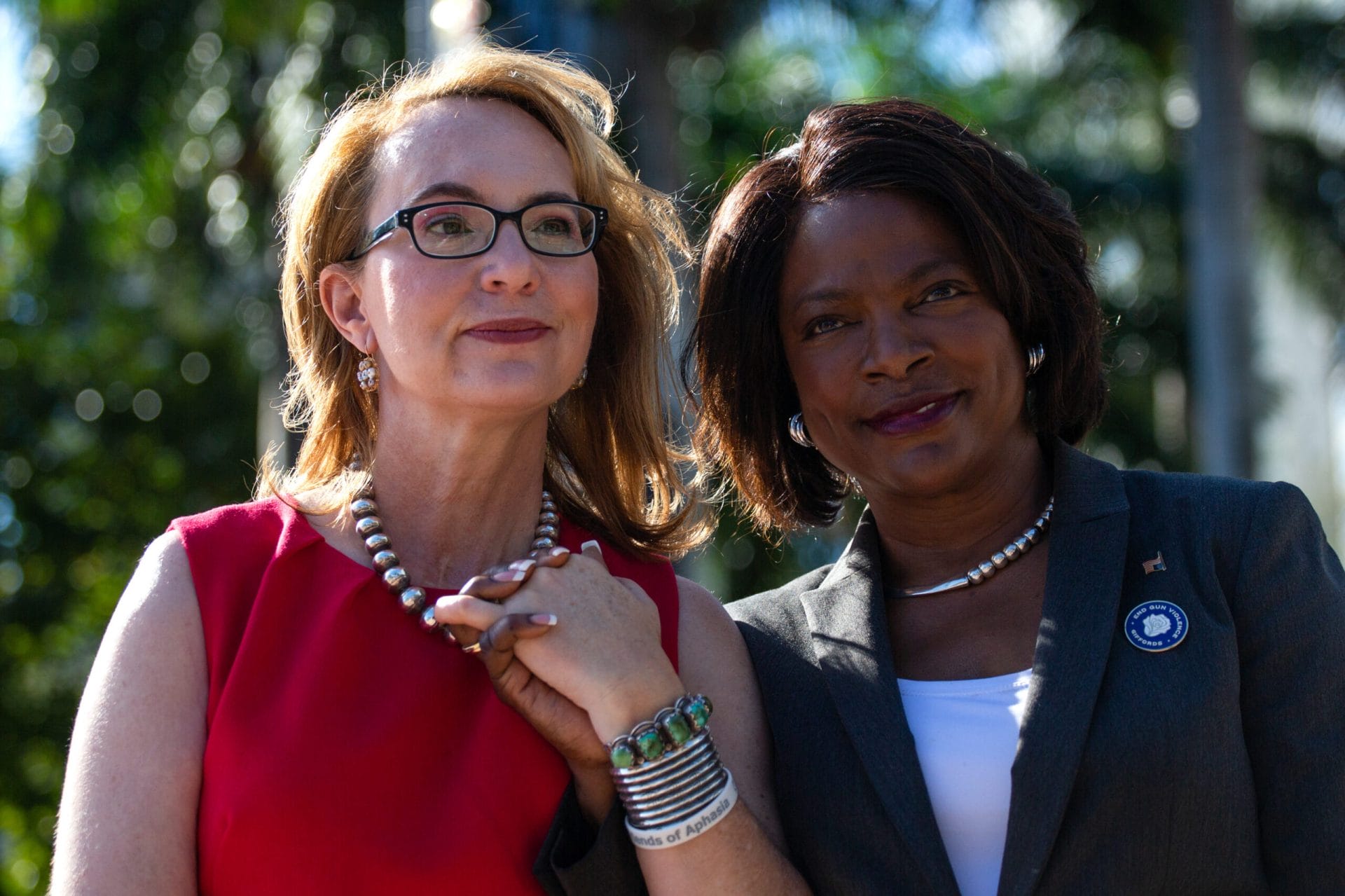 Public Safety is on the Ballot in Florida
How are you helping to get out the vote?
Election Day is right around the corner, so I wanted to share a few ways we've been striving to make Florida safer.
At Giffords Florida, we've been working hard to build un futuro sin violencia. Read on to learn why this work is so important—and why we couldn't do it without you. We've accomplished so much over the last 10 months!
In the wake of the tragic school shooting in Parkland, Florida significantly improved its gun laws, but still has a long way to go. 
Gun Law Scorecard Grade: C-
First, we endorsed gun safety champion Val Demings last December to go head-to-head against Marco Rubio, who refuses to take any action that will make us safer. And we installed the Miami Gun Violence Memorial in Bayfront Park to honor the rising tide of preventable violence.
Then, earlier this year, we hired our first Florida State Director (that's me!) and launched Giffords Florida to build a sustained political movement for gun safety in the Sunshine State. We hit the road on our Giffords Florida Bus Tour to share a simple message: it's time to build a safer future, and each of us can play a role.
Now, we're sprinting towards Election Day by launching a six-figure ad buy in South Florida and hosting voter events throughout Miami-Dade County. In short, we're doing everything we can to turn out the vote for gun safety champions up and down the ballot.
Public safety is on the ballot in Florida, and no race makes that clearer than Val Demings vs Marco Rubio.
The two candidates recently squared off against one another in a televised debate, and the contrast could not have been clearer.
On the one hand: a former police chief who supports commonsense gun safety laws like universal background checks. On the other: a career politician who said he supported background checks after Parkland, and then did everything in his power to block those very reforms. Check out this key moment from the debate:
There is only one gun safety candidate in this race and that's Chief Val Demings. Two of the worst mass shootings in modern US history happened in Florida while Rubio has been in office, and yet Senator Marco Rubio has done nothing to address gun violence. He voted against the bipartisan gun safety legislation that passed this summer—legislation that had the support of 15 Republican senators. Any Floridian who wants un futuro seguro must vote for Chief Demings!
Every vote counts. How are you helping to get out the vote for gun safety?
If you're reading this blog post, you're probably registered to vote. But are your friends and family? Please reach out to the people you know and make sure they have a plan to vote!
Early voting begins statewide on October 29th, and as early as October 24th in some counties like Miami-Dade. Here are the links to
It's time to come together and vote for common sense and public safety, not extremism. Thank you for doing your part! The safety of our communities is on the ballot this election.