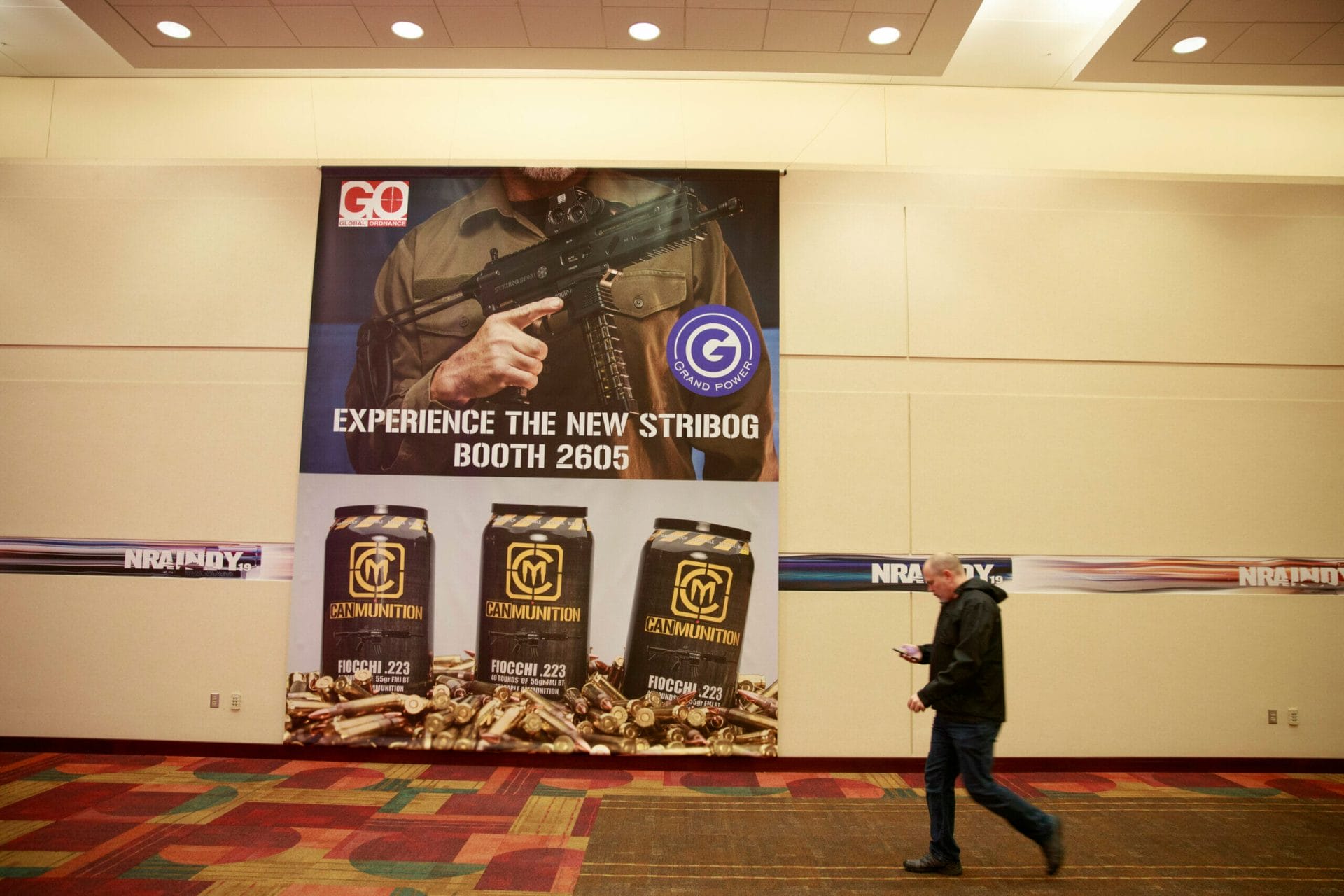 The Gun Industry's Marketing Tactics Are Driving Gun Violence
Gun companies rely on fear and conspiracy theories to sell their products. Profits have never been higher.
It's a story we've all heard before: someone motivated by hate uses guns to inflict their vision on others.
This time, it took place in Jacksonville, Florida. On August 27, a white man armed with a swastika-emblazoned AR-15–style weapon opened fire at a Dollar General store, killing three Black people before turning the gun on himself.
The shooter had first driven to Edward Waters University in New Town, a historically Black college in Jacksonville, where he donned a bulletproof vest and was confronted by a security officer. Writings left behind by the shooter detailed his plan to target Black civilians, outlining what the sheriff called a "disgusting ideology of hate."
This incident is just one in a series of hate-motivated attacks in recent years that coincide with a rising tide of extremism in the US. In 2019, a white nationalist gunman killed 23 people and injured 22 others at a Walmart in El Paso, Texas. In 2022, another white gunman killed 10 people at a grocery store in a predominantly Black neighborhood in Buffalo, New York. 
A recent report from the US Government Accountability Office revealed that incidents of domestic terrorism increased by a stunning 357% between 2013 and 2021, with racially or ethnically motivated extremists committing the most violent attacks. Similar evidence also shows that given their relative availability and ease of use, guns are now the primary weapon of choice for domestic extremists. 
But the harmful combination of rising extremism and, at recent counts, nearly 400 million privately owned guns circulating across the country, isn't the only thing enabling this violence. Starting in the 1990s, the gun lobby realized that fear of impending elections, new legislation, and a shifting culture could be exploited to increase gun sales. This realization led to a carefully cultivated conspiracy focused on fear, resulting in massive profits for the gun industry—all at the expense of the American people.
The Gun Industry's Harmful Marketing Practices
The firearm industry has exacerbated hate-fueled gun violence by marketing guns both directly and indirectly to extremist groups, raking in massive profits. In particular, the sale of assault-style weapons like the AK-47 and AR-15—despite their link to mass shootings and other tragedies—have yielded the gun industry more than $1 billion in profits in the past decade alone.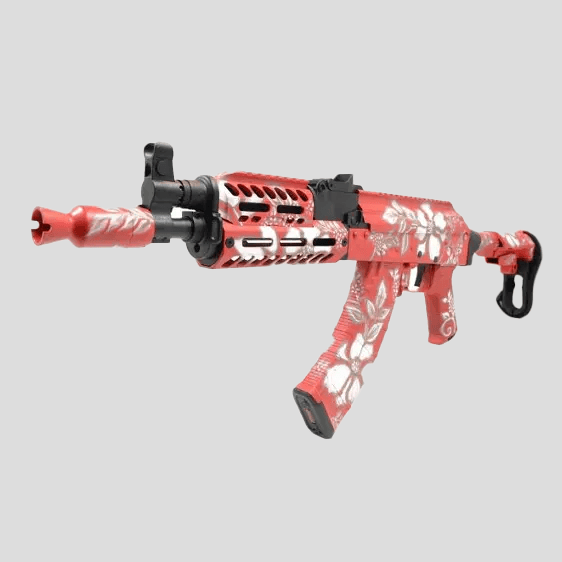 For instance, Palmetto State Armory—which sold the firearm used in the Jacksonville shooting—is known for its "Big Igloo Aloha" AK-47-style pistols, which feature a Hawaiian print to cater to the unofficial uniform and logo of the Boogaloo Boys, a violent, anti-government extremist movement that advocates for a second American civil war. 
Unfortunately, Palmetto State Armory is not unique. For decades now, gun ads have leaned into extremist ideologies. Today, dangerous notions of masculinity and racism, the glorification of military weaponry, and a desire for civil conflict can be found in dozens of ads from virtually every major gun manufacturer and retailer. 
Companies like Daniel Defense, which made the gun used in the Uvalde shooting, marketed AR-15s with slogans encouraging young men to "use what the special forces guys use."
The M&P15 (the M&P stands for military and police) is one of this country's best-selling rifles. It was the gun used by Kyle Rittenhouse, the vigilante teenager who fatally shot two Black Lives Matter protestors in 2020, as well as by the mass shooters in Parkland, Florida, and Highland Park, Illinois.
In the wake of the Jacksonville shooting, Attorney General Merrick Garland stated, "No person in this country should have to live in fear of hate-fueled violence and no family should have to grieve the loss of a loved one to bigotry and hate." In order to make this vision a reality, we can't ignore the reckless marketing tactics coming from the industry that profits directly from hate and violence and gives extremists the tools to take innocent lives.
MEDIA REQUESTS
Our experts can speak to the full spectrum of gun violence prevention issues. Have a question? Email us at media@giffords.org.
Contact