Fmr. Cong. Mucarsel-Powell Campaigns in Georgia for Senator Raphael Warnock
Atlanta, GA — This week, former Congresswoman and Giffords Senior Advisor Debbie Mucarsel-Powell participated in numerous events in Georgia in support of Senator Raphael Warnock's runoff campaign. Giffords PAC endorsed Senator Warnock in March, highlighting his diligent work on the issue of gun safety since helping to flip the Senate and taking office in 2021. 
On Tuesday, Mucarsel-Powell joined GALEO Impact Fund for events aimed at mobilizing Latino voters including a World Cup watch party, and kicked off a Spanish language phone bank with the Georgia Democratic Party. On Wednesday, Mucarsel-Powell participated in a Latino Business Leaders Roundtable, rallied volunteers at Mi Familia Vota, and spoke at a Young Latino Early Vote rally with actors America Ferrara and Tessa Thompson.
Research by Giffords shows that on average, 11 Hispanic people die from gun violence every day and almost half of all Latino youth in major US cities live less than a mile away from a gun homicide that occurred in the past year. Gun violence in the Hispanic community has been on the rise, increasing 66% since 2014. 
MEDIA REQUESTS
Our experts can speak to the full spectrum of gun violence prevention issues. Have a question? Email us at media@giffords.org.
Contact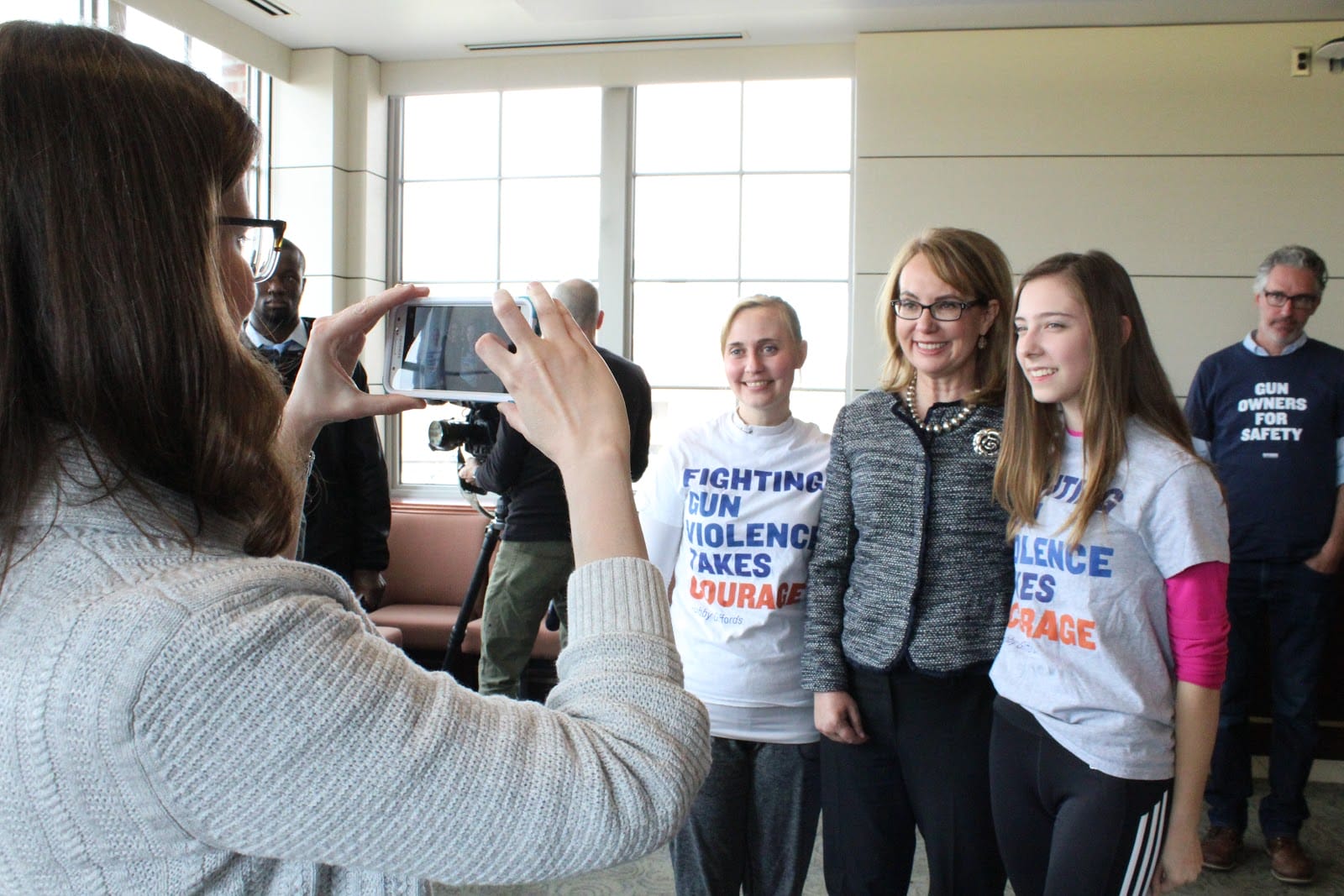 "Since his historic election in 2021, Senator Warnock has been a staunch advocate for gun safety, especially in Black and Brown communities," said Giffords Senior Advisor and former Congresswoman Debbie Mucarsel Powell. "Gun violence is currently the leading cause of death for Hispanic male youth ages 15 to 19. That's why this runoff election is so important—we need a leader who will continue to fight to end gun violence, and that leader is Senator Warnock. Voters want officials who will fight for a future without violence, not those who campaign with the gun lobby's cash and then do their bidding in office. Let's reelect Senator Warnock to the United States Senate!"