GIFFORDS Commends Governor Whitmer for Signing Extreme Risk Bill into Law
GIFFORDS has worked closely with lawmakers and the governor to pass this lifesaving legislation
Lansing, MI —GIFFORDS, the gun violence prevention organization founded by former Congresswoman Gabrielle Giffords, applauds Michigan Governor Gretchen Whitmer for signing extreme risk protection order measures into law. GIFFORDS also lauds Senator Rosemary Bayer and Rep. Kelly Breen for their leadership. In 2021, more than 1,500 people died from gun violence in the state.  The Oxford and Michigan State University communities are still reeling from the trauma of mass shootings. GIFFORDS has worked closely with lawmakers and Governor Whitmer to pass this critical legislation.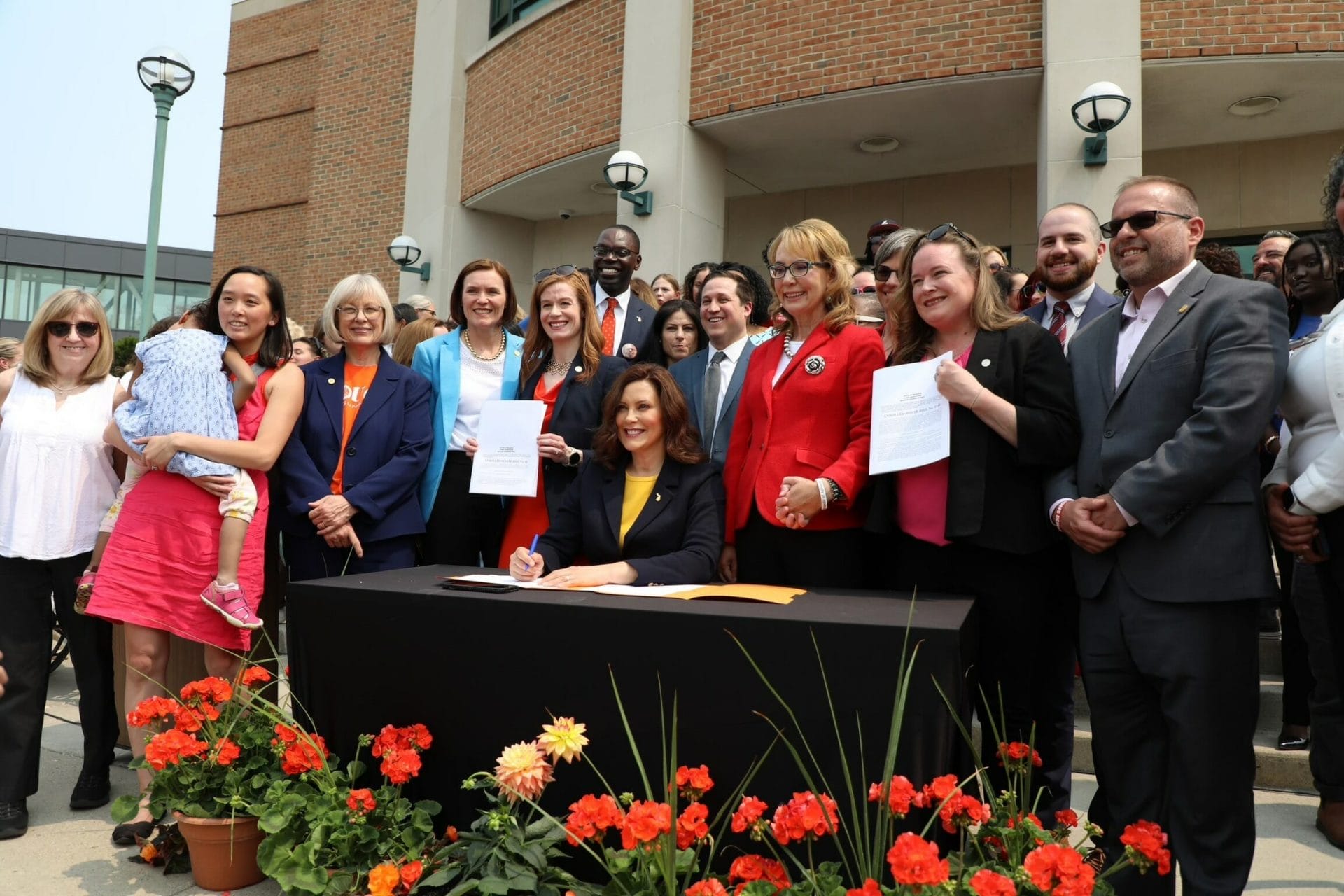 Former Congresswoman Gabrielle Giffords:
"Michigan has faced far too many tragedies because of gun violence. By signing extreme risk protection orders into law today, Governor Whitmer took an important step toward reducing the everyday shootings that are damaging communities. Governor Whitmer has shown her commitment to saving lives by taking swift action to push this commonsense, comprehensive legislation to keep guns away from those at risk of harming themselves or others."
Jon Gold, President of the Michigan chapter of Giffords Gun Owners for Safety:
"I am a gun owner and firm believer in our Second Amendment rights. But like many Michiganders, I too am a survivor of gun violence and know that commonsense gun safety legislation like extreme risk protection orders are needed to save lives in Michigan. The facts are clear: the majority of gun owners like myself support gun safety legislation and today, Governor Whitmer has listened to these calls to action by signing this lifesaving bill into law."
Last month, former Congresswoman Gabrielle Giffords joined Gretchen Whitmer, gun violence prevention groups, and Michigan lawmakers at the Michigan State Capitol to demand action on gun safety and end preventable gun violence. The rally was held just a month after the deadly mass shooting at Michigan State University that killed three students and left five others injured. In addition to organizing the rally, GIFFORDS conducted polling and ran ads supporting the legislation.
More on Extreme Risk Protection Orders (ERPOs):
Extreme risk protection orders provide a proactive way to stop mass shootings, suicides, and other tragedies by temporarily intervening to suspend a person's access to firearms if they show clear warning signs of violence. This legislation would create a process for extreme risk protection orders in Michigan. 
MEDIA REQUESTS
Our experts can speak to the full spectrum of gun violence prevention issues. Have a question? Email us at media@giffords.org.
Contact