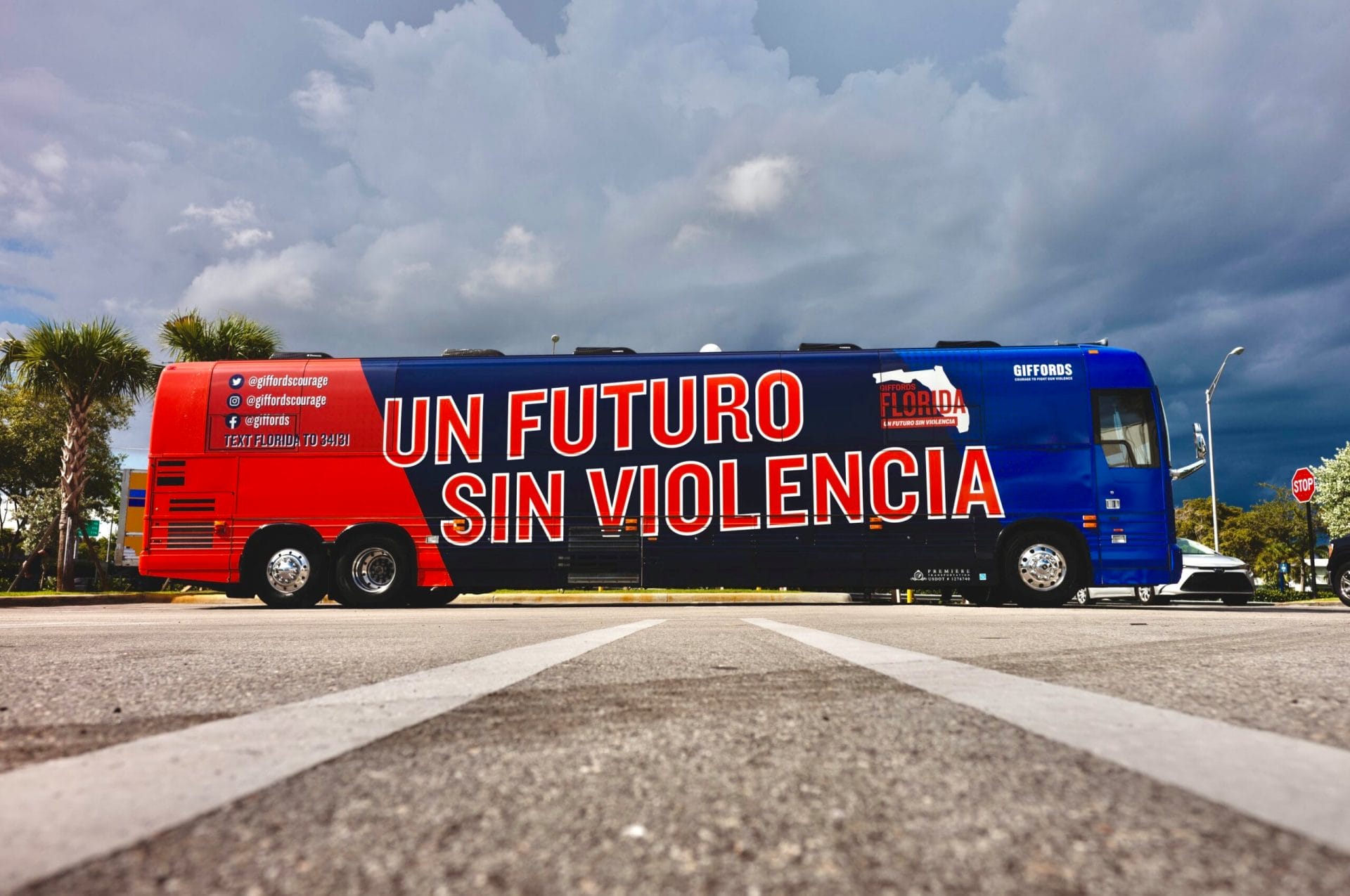 Roadtrip! Join Our Bus Tour Across Florida
Every Floridian can take action to make our communities safer. 
We're crisscrossing the Sunshine State to promote gun safety and elevate leaders who will fight for it. 
Florida is my home, and I'm committed to ensuring a better future for the children and families who live here. I joined Giffords in April of this year as the first-ever Florida state director, and I'm so excited to hit the road with our Giffords Florida Bus Tour!

Our message is simple: it's time to build a safer future, and each of us can play a role.
Thousands of Floridians have experienced the horrors of gun violence firsthand, and gun safety advocates here have demonstrated what's possible when we organize and turn out to vote. Beyond the devastating tragedies at Pulse nightclub and Marjory Stoneman Douglas High School that shocked our state and our country, gun violence is a disturbing fact of life in too many Florida neighborhoods. This is especially true within communities of color, which make up a disproportionate share of gun homicide victims. 
It's important that we bring our message of gun safety and our vision for un futuro sin violencia to neighborhoods statewide, and a bus tour is the best way to do just that.
During the tour we'll have local meet and greets, visits with grassroots partners, rallies and canvassing events with candidates, press conferences, and even block parties with free food and kids activities. Gabby Giffords, Giffords Senior Advisor and Former Congresswoman Debbie Mucarsel-Powell, and various Florida elected officials will join us along the way. Check out our list of events and see if we're stopping near you!
With this tour, we hope to bring people together and remind us all that there are steps we can and must take to stop gun violence. We are also sending a clear message that politicians like Senator Marco Rubio, who refuse to support bipartisan, commonsense gun safety reforms, will be held accountable.
JOIN THE TOUR
We're touring the Sunshine State to help fight for a safer future. Sign up to find out more about how you can join our bus tour and demand change.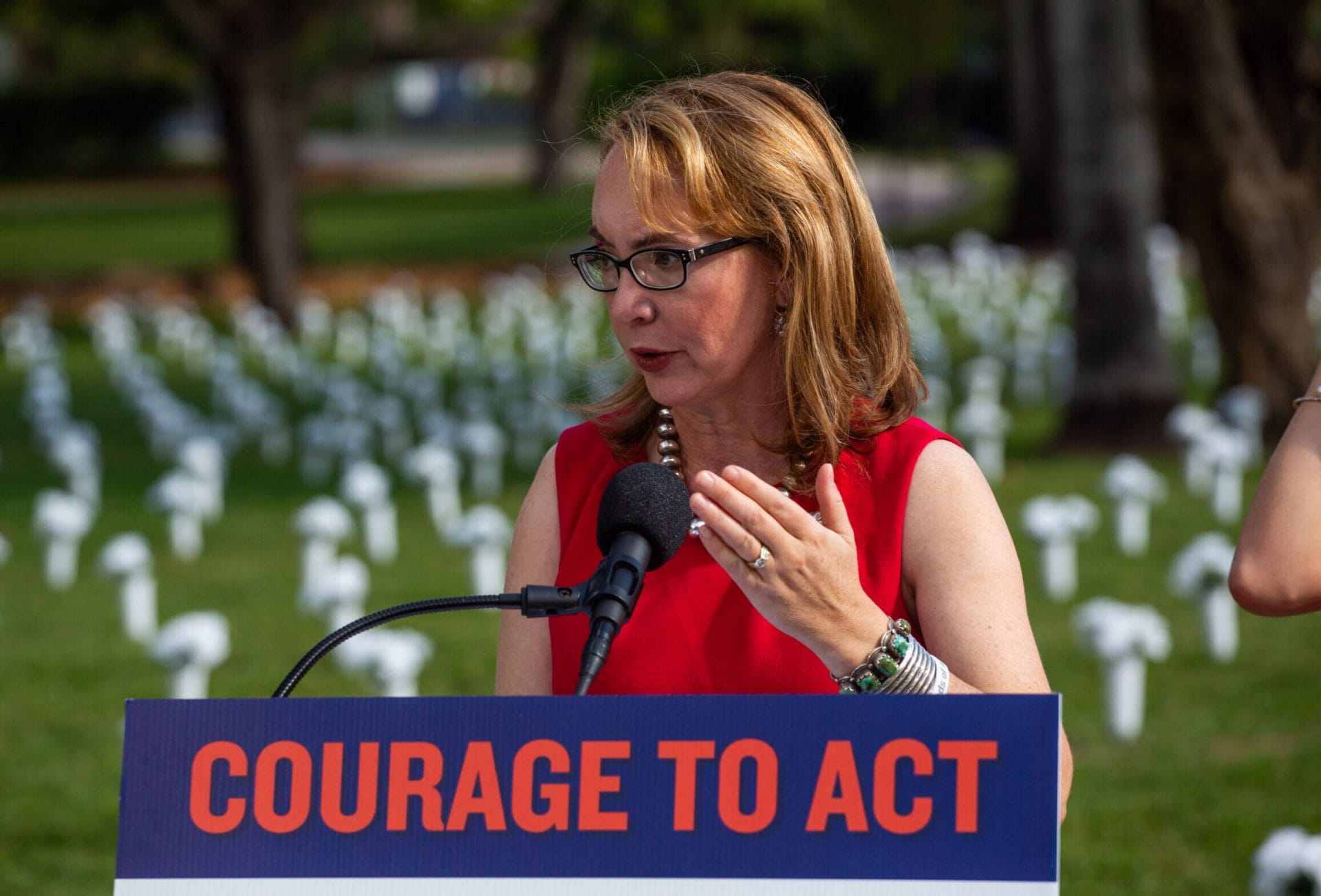 It's time to elect leaders with the courage to act.
So many people in my community immigrated to the United States fleeing violence, seeking safety and security for ourselves and our families. But Florida's future scares me. We have leaders like Governor DeSantis and Senator Rubio who refuse to do anything to make us safer from gun violence. Even though most Floridians want sensible gun laws, Rubio and DeSantis want to make our gun laws even weaker. We have to stand together and vote for safety, not extremism.
Giffords Florida is making a serious investment to turn out gun safety voters in the 2022 elections and beyond. I know people care about gun violence—in fact, 85% of Latino and Hispanic communities in battleground states, including Florida, call gun violence either a crisis or a major issue. Our job is to make sure everyone feels informed and empowered to turn out and make the right decision at the ballot box. 
That's why this election year is so important. We deserve candidates who will put our communities, families, and children first and be staunch advocates in Tallahassee for gun safety. Together, we can end gun violence and make Florida a safer place to live—but we must elect leaders with the courage to act.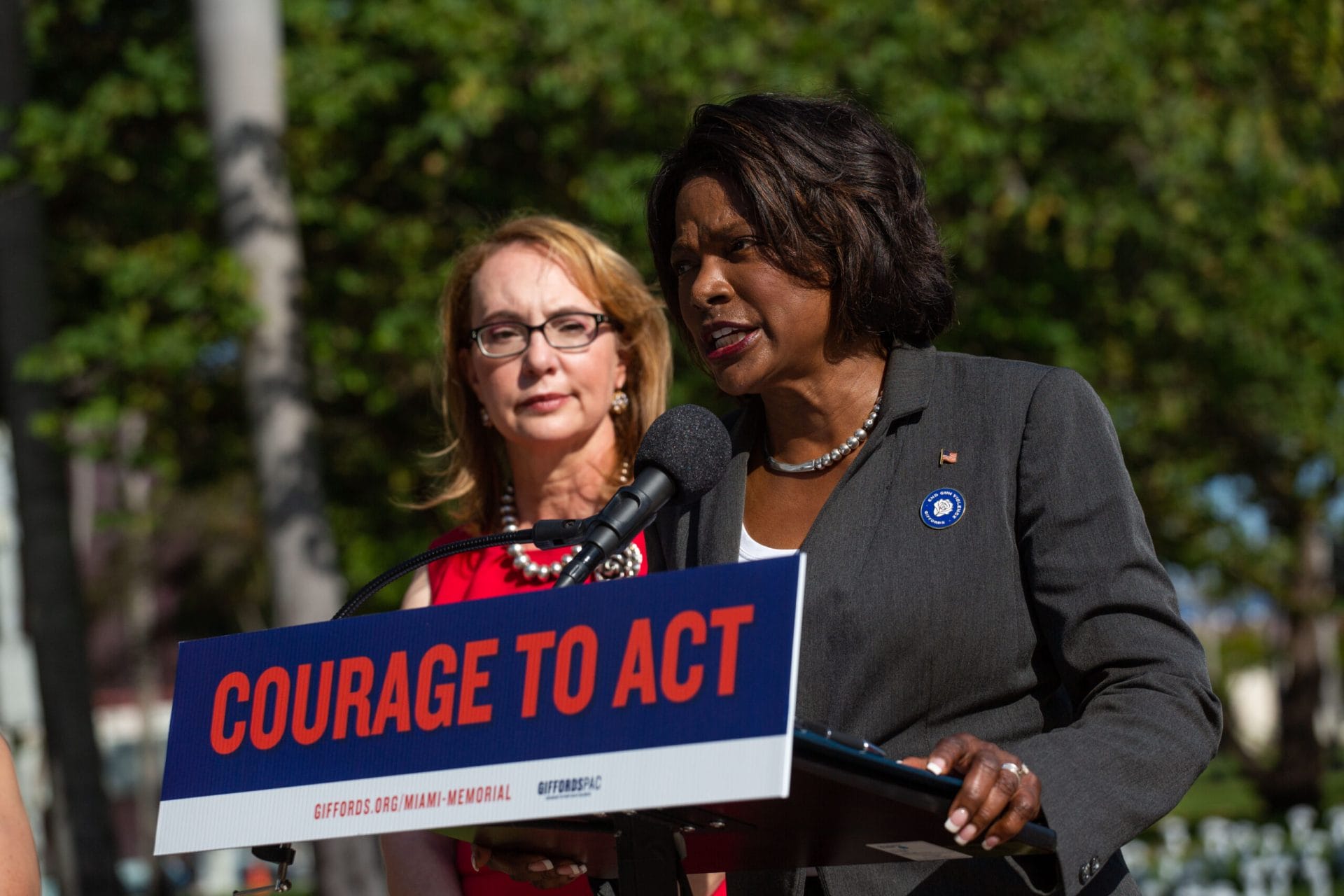 ELECTIONS
Giffords florida
Gun safety is on the ballot this year, and we're laser focused on the Sunshine State. We're doing everything in our power to elect gun safety candidates like Val Demings and defeat NRA allies like Marco Rubio.
Learn More