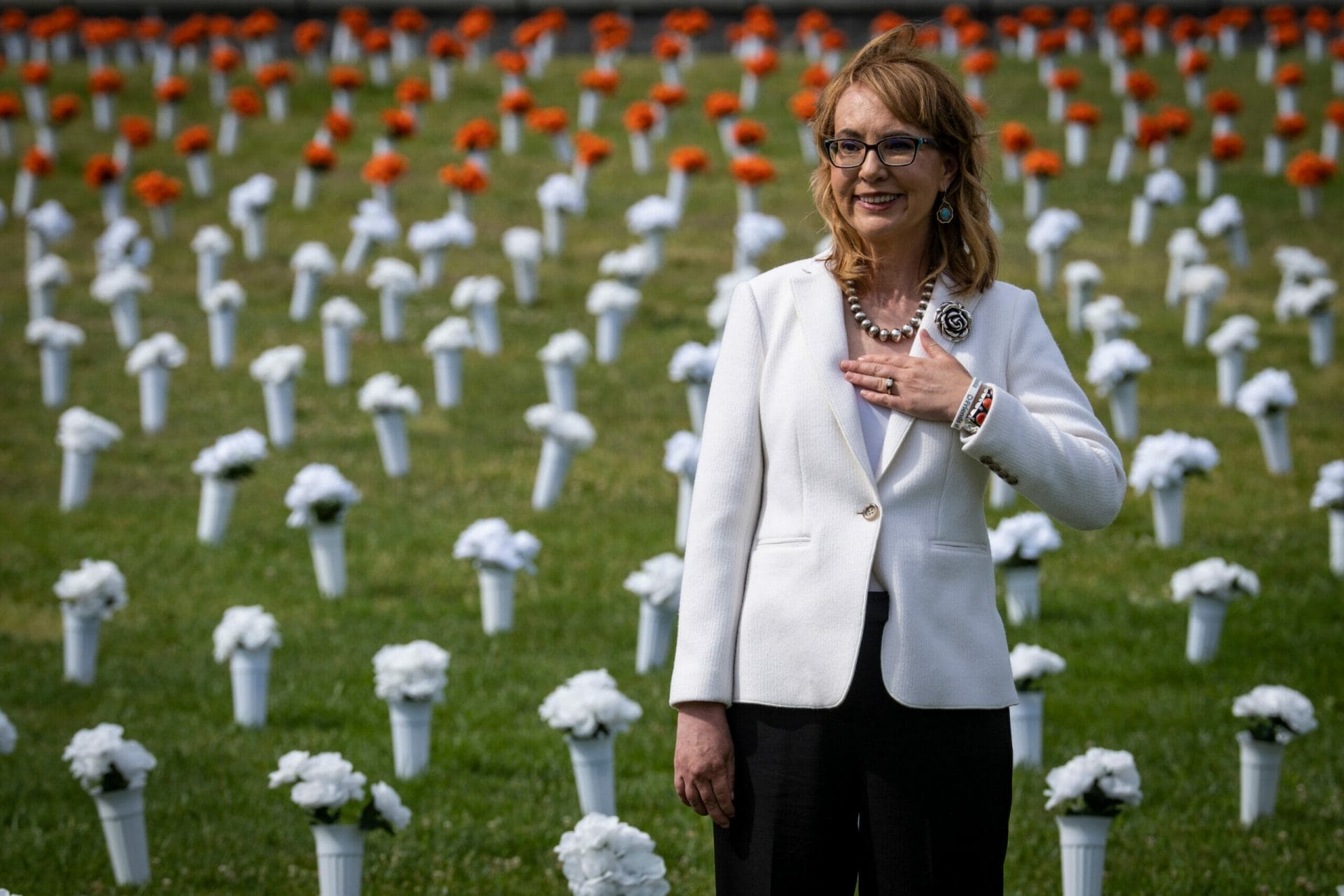 A Decade of Accomplishments at Giffords
As we celebrate our 10th anniversary, we're looking back on some of the incredible achievements of the gun violence prevention movement.
Ten years ago, a gunman murdered 20 children and six adults at Sandy Hook Elementary. 
Heartbroken and outraged, and two years into her own recovery journey after being shot, our leader—former Congresswoman Gabby Giffords—decided to channel her pain into purpose. Gabby founded the organization today known as Giffords, which has spent the past decade changing hearts, minds, and laws.
Over the last ten years, Giffords has helped pass more than 525 gun safety laws in states across the country. We elected gun safety champions up and down the ballot—including the first presidential ticket to run on gun safety. We challenged the gun lobby in court and defended lifesaving gun laws. This summer, we helped pass the Bipartisan Safer Communities Act, the first federal gun safety law in nearly 30 years.
And we're just getting started.
A decade ago, gun safety was a controversial subject that no politician dared to touch. Many people didn't think progress on this issue was possible.
Despite the headwinds we've faced—a dangerous and well-funded gun lobby, rising right-wing extremism, increased political violence—we've made a lot of progress. We've succeeded in passing lifesaving gun safety laws, weakening the NRA, and making gun violence prevention a kitchen table topic in homes around the country.
Changing hearts, minds, and laws
We've built a movement of medical professionals, responsible gun owners, students, survivors, and more. Inspired by the courage of our founder, Gabby Giffords, we have dared to imagine a future free from violence—and worked to make that future a reality.
In the past 10 years, we've had 100,000 gun owners join our Giffords Gun Owners for Safety Coalition, proving that Americans are not as divided on the issue of guns as we may seem. We've helped more than 460 gun safety champions get elected to state and national office. We've helped leverage more than $1 billion in federal, state, and local grants for community violence intervention strategies, and have helped secure dedicated federal funding for gun violence research.
Our lawyers have helped draft and analyze more than 10,000 bills, and have spent more than 50,000 hours lobbying across Congress and states. We've sued the NRA for campaign finance violations, sued the Bureau of Alcohol, Tobacco, Firearms and Explosives (ATF) to force it to address ghost guns, and filed more than 100 amicus briefs defending local, state, and federal gun laws.
We have accomplished so much together, and we want to make sure to acknowledge these tremendous collective accomplishments. But despite how far we've come, we still have a long way to go. Together, we can build on our accomplishments over the past decade and build a country where no American lives in fear of gun violence.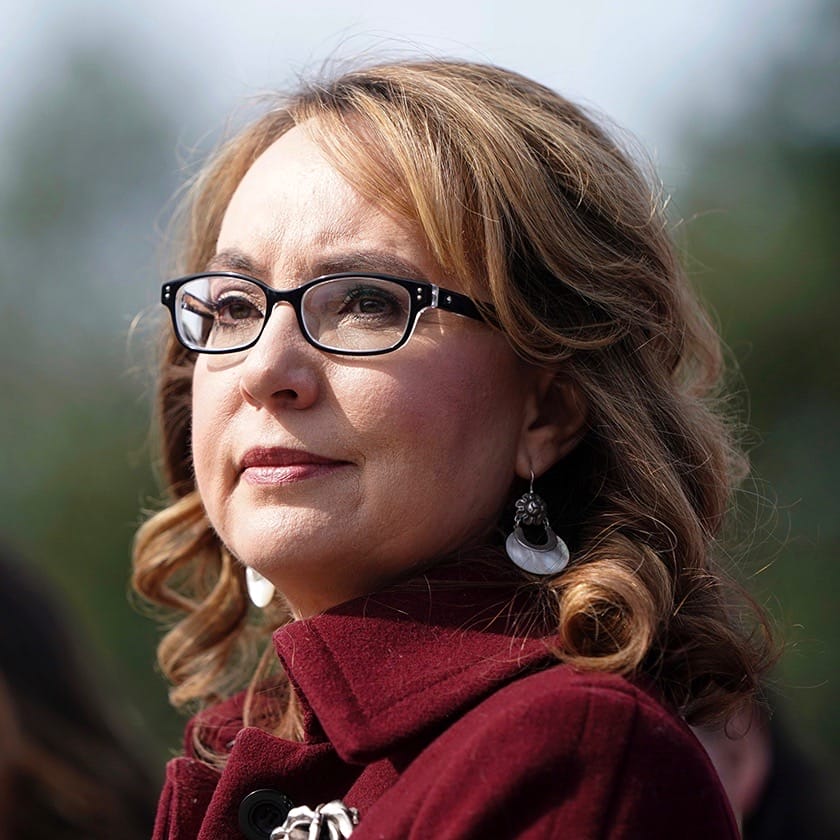 SPOTLIGHT
GABBY'S STORY
OF COURAGE
In 2011, Congresswoman Gabrielle Giffords was shot in the head while meeting with constituents in Tucson, Arizona. In the face of adversity and opposition, she's inspired millions to fight for a safer America, one free from gun violence.
Read More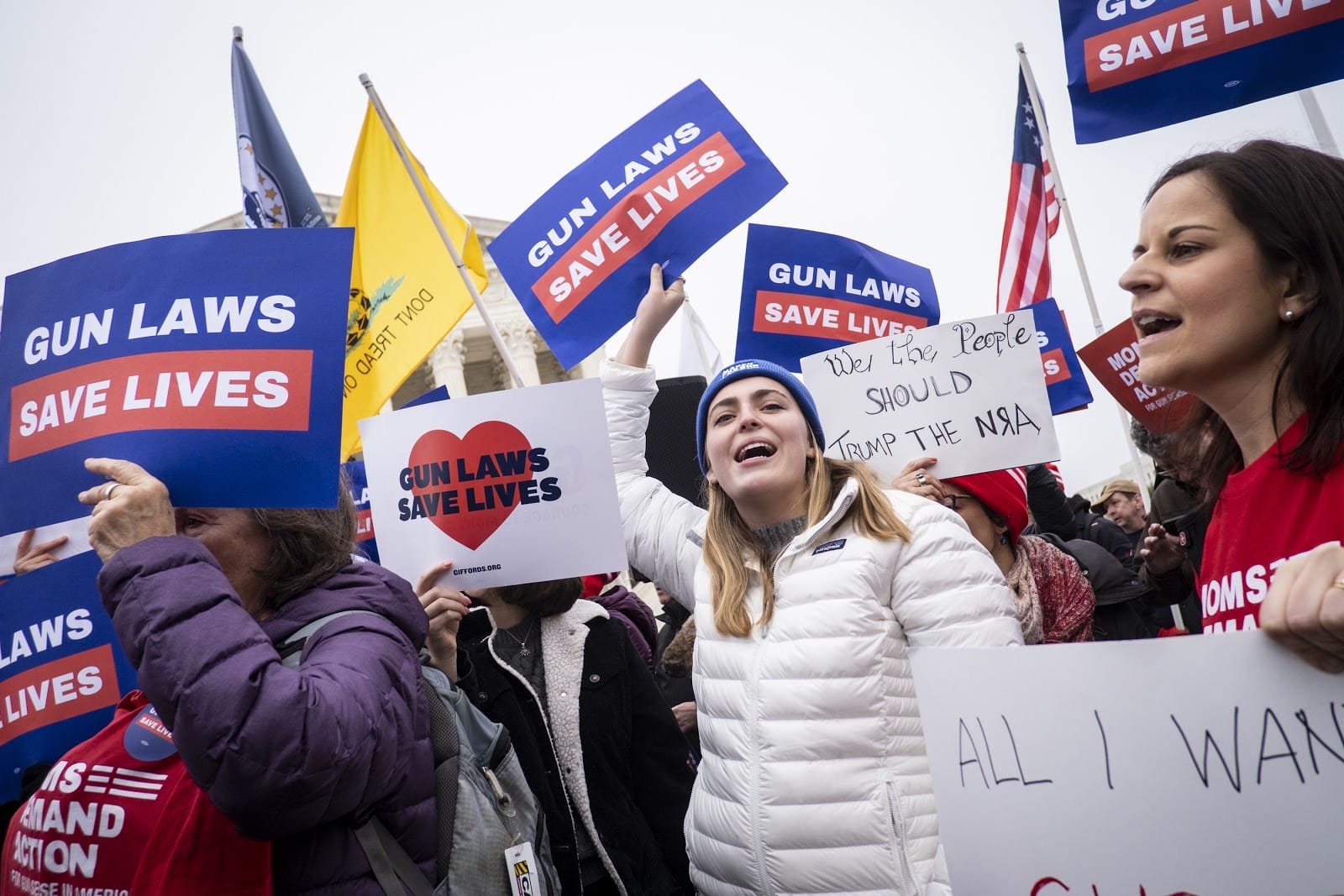 JOIN THE FIGHT
Nearly 40,000 Americans lose their lives to gun violence every year. In communities, courts, and ballot boxes nationwide, Giffords fights to save lives from gun violence. Will you join us?