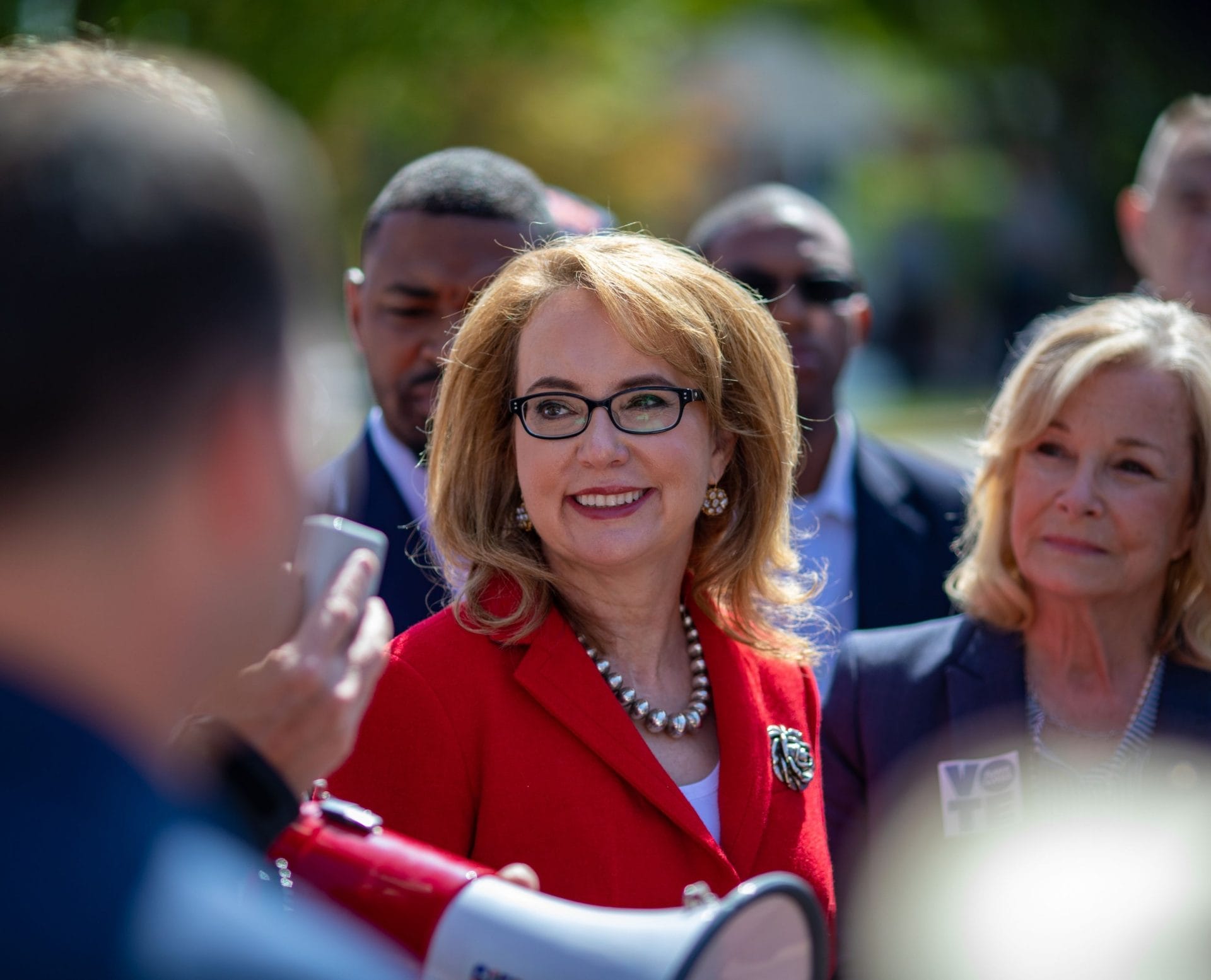 Former Congresswoman Gabrielle Giffords on Historic Gun Safety Virginia Victories 
November 5, 2019 — Former Congresswoman Gabrielle Giffords released the following statement after Democrats won control of the Virginia General Assembly.
Statement from former Congresswoman Gabrielle Giffords;
"Tonight we sent a message to the NRA in their own backyard. The NRA's lobbyists, money, and influence are no match for the voices of Virginians determined to make change. We made the impossible possible because of our shared belief in a safer future.
"The progress that gun safety advocates have made in Virginia is historic. It also didn't happen overnight. It's a testament to years of work by survivors who lost so much and vowed to save others from the same experience, advocates who showed up to town halls and public meetings to warn about the cost of inaction, and candidates who declared this time would be different.
"Change is on the horizon because Virginia voters made it happen. The new legislators headed to Richmond have a mandate to protect Virginians from gun violence. We are turning the page on an era where legislators cashed gun lobby checks while communities lived in fear of shootings.
"The champions who swept into office tonight are not afraid of the challenges to come. They will be fearless, they will persist, and they are committed in the fight to save lives."
Related Resources
2019 Election
Virginia Background