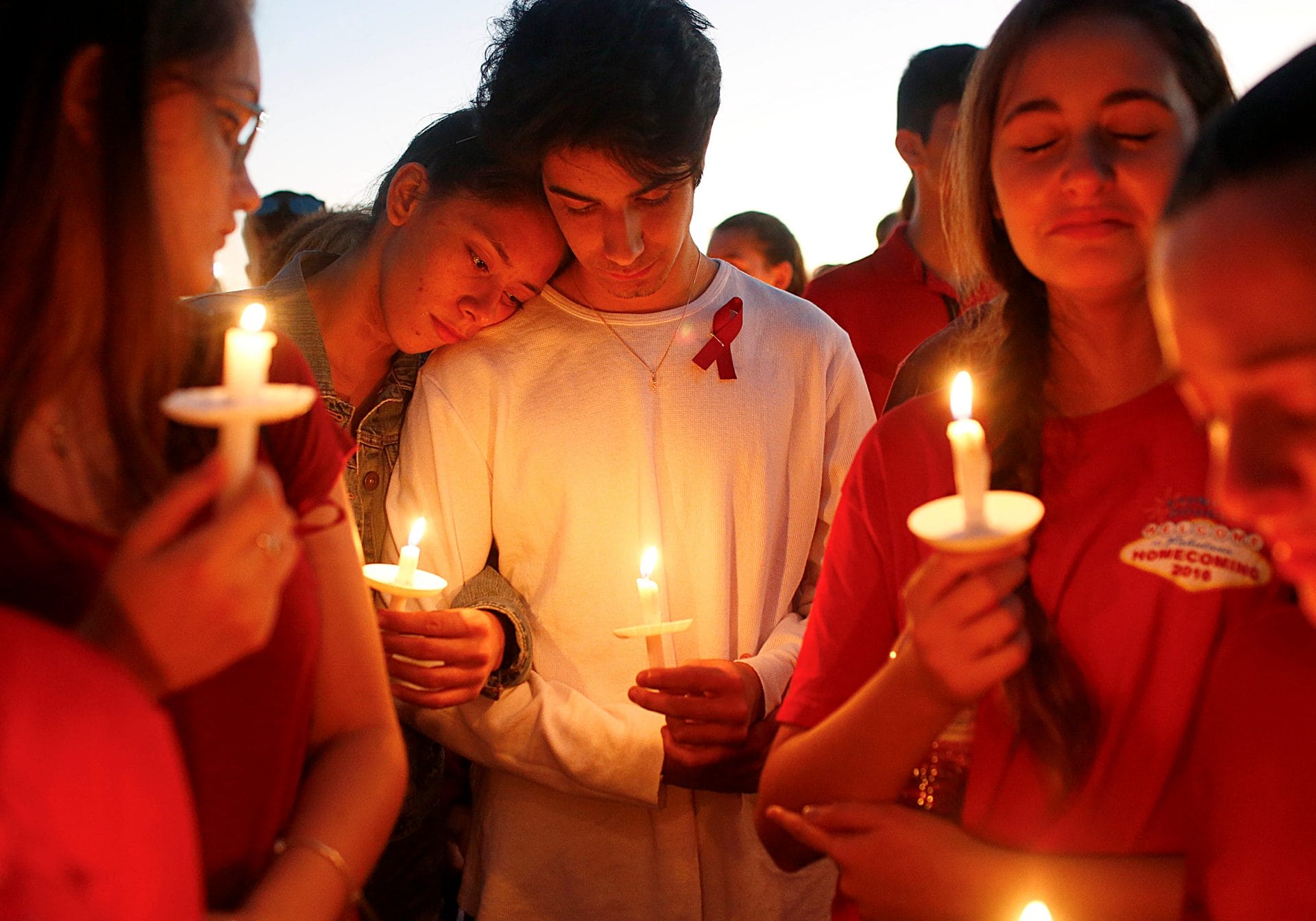 What's Changed Since Parkland—And What Hasn't
Two years ago, the Parkland tragedy captivated the nation, then accelerated a movement.
In the wake of the devastating massacre at Marjory Stoneman Douglas High School that left 17 students and teachers dead and 17 more injured, the nation rallied. A strong gun safety movement became even stronger.
Youth activists and outraged Americans of all ages stood up and walked out, demanding changes and making their voices heard—and they've continued to do so ever since.
Here are three of the biggest shifts I've seen, and one key reminder that our work is not yet done.
We're changing hearts and minds
Gun violence prevention used to be a third rail political issue. Many candidates proudly touted their "A" ratings from the NRA, and candidates who did support gun safety measures often avoided the issue, worried about alienating gun-owning constituents.
Today, the NRA is in disarray, and gun safety has become a kitchen table issue for voters. According to a recent poll of suburban women in five key swing states, 64% would never vote for a candidate who didn't support "requiring background checks on all gun sales," outranking 13 other social and economic policy positions as the top voting determinant.
Nationally, these numbers are even stronger: a January Gallup poll found that 74% of American voters consider gun policy "extremely important" or "very important" to their vote for president in 2020. Candidates are listening to voters' demands for action by making it clear where they stand on gun safety. A new study out of Johns Hopkins found that the number of political ads referencing guns has jumped from 1 percent in 2012 to 8 percent in 2018.
We're winning at the ballot box
During the 2018 elections, we saw historic wins for gun safety up and down the ballot box. We elected a gun safety majority to the United States House of Representatives, defeating the NRA in important battleground states like Virginia, Pennsylvania, Colorado, Georgia, and Texas.
These gun safety champions were swept into office by voters sick of federal inaction on the gun violence epidemic—and once elected, these representatives got to work, passing lifesaving gun safety bills like the Bipartisan Background Checks Act in the House.
We experienced continued success at the ballot box in 2019, when Virginia elected a gun safety majority to the state house. Not only did we beat the NRA in its own backyard—this was the first time since 1994 that the Democratic party gained control of Virginia's state government. It didn't happen overnight—Giffords invested millions of dollars over four straight elections—but together we transformed the politics of the Commonwealth.
And like the gun safety champions in the US House, Virginia Democrats have kept their promises to voters. Refusing to be intimidated by gun rights activists seeking to use the open carrying of firearms to alter the tenor of public debate, courageous Virginia legislators have already advanced a number of critical gun safety bills, from universal background checks to an extreme risk law.
Gun safety laws are sweeping the nation
While Senate Majority Leader Mitch McConnell and President Trump refuse to consider lifesaving gun laws, states are taking up the mantle of gun safety. 137 gun safety bills have been signed into law in 32 states and DC since Parkland, with 70 bills signed in 2019 alone.
This progress is remarkable, and should not be discounted—as our Annual Gun Law Scorecard finds year after year, states with stronger gun laws tend to have lower gun death rates. And this year, for the first time in the history of the Scorecard, more Americans live in A states than F states.
This means that more Americans are protected by lifesaving laws like universal background checks and extreme risk laws than aren't. But we won't rest until all Americans are protected by commonsense gun laws. Our current patchwork of state gun laws makes it easy for traffickers to exploit loopholes in the system, bringing guns from states with weak laws to states with strong ones, and leaving all Americans vulnerable to the plight of gun violence.
What hasn't changed: the NRA's top ally still sits in the White House
Tragedy after tragedy, Trump promises action, and then reneges. He's not a man of his word— unless the NRA comes calling. The NRA spent $30 million to elect Trump in 2016, and he's promised them his loyalty. Whether it's in the State of the Union or on Twitter, it's clear that Trump speaks for the NRA, not the American people.
The time has come for a Gun Safety President. We've waited too long and lost too many Americans to this horrific epidemic. I hope you'll join me and courageous youth activists around the country in calling for change, loudly and repeatedly, and then voting in that change this November.