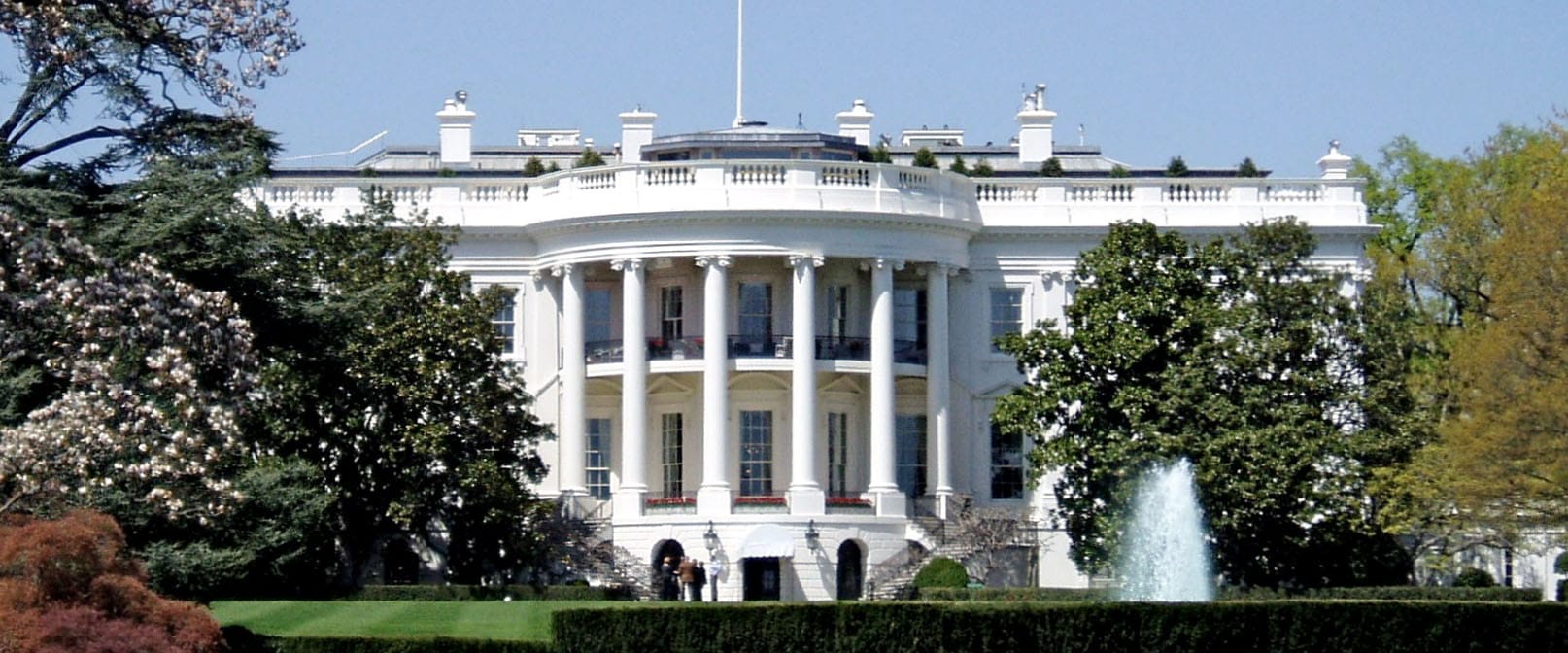 Giffords Efforts in the 2020 Election

In 2020, gun violence prevention has remained a core issue for candidates up and down the ballot.
The fears surrounding the COVID-19 pandemic and societal unrest only underscore the urgent need to reform our gun laws, prevent gun violence, and make families safer and more secure.
2020 has also seen the continued weakening of the gun lobby and the NRA. The Giffords organization and Congresswoman Gabrielle Giffords have spent more than seven years painstakingly dismantling the stranglehold that the NRA once had over Congress and statehouses across the country.
Giffords Election Efforts by the Numbers
Invested $7.5 million in support of gun safety candidates 
Endorsed 252 candidates across the country, from sheriff to president
Conducted over 40 virtual events in support of gun safety champions
Reached over 1.5 million viewers through our digital events
Attracted over 16 million views of our #GunSafetyPresident campaign videos
For the past four election cycles, Congresswoman Gabrielle Giffords and the Giffords organization have helped educate voters about gun safety, including the urgent need for universal background checks. Background checks have evolved from a niche issue that "didn't play well" in certain districts to a bipartisan solution to one of the greatest public health threats of our time. In the Trump era, suburban voters fled the Republican party, in part due to the GOP's refusal to stand up to the gun lobby and consider sensible gun laws.

Giffords and other gun safety groups tapped into this suburban discontent in 2018, outspending the NRA and gaining control of the House of Representatives in a midterm election largely defined by gun safety. That energy carried over into 2019, when Giffords helped Democrats take full control of the Virginia legislature and elect a gun safety majority that promptly passed lifesaving legislation.
Below learn how Giffords ensured that gun safety remained a priority in the historic 2020 cycle.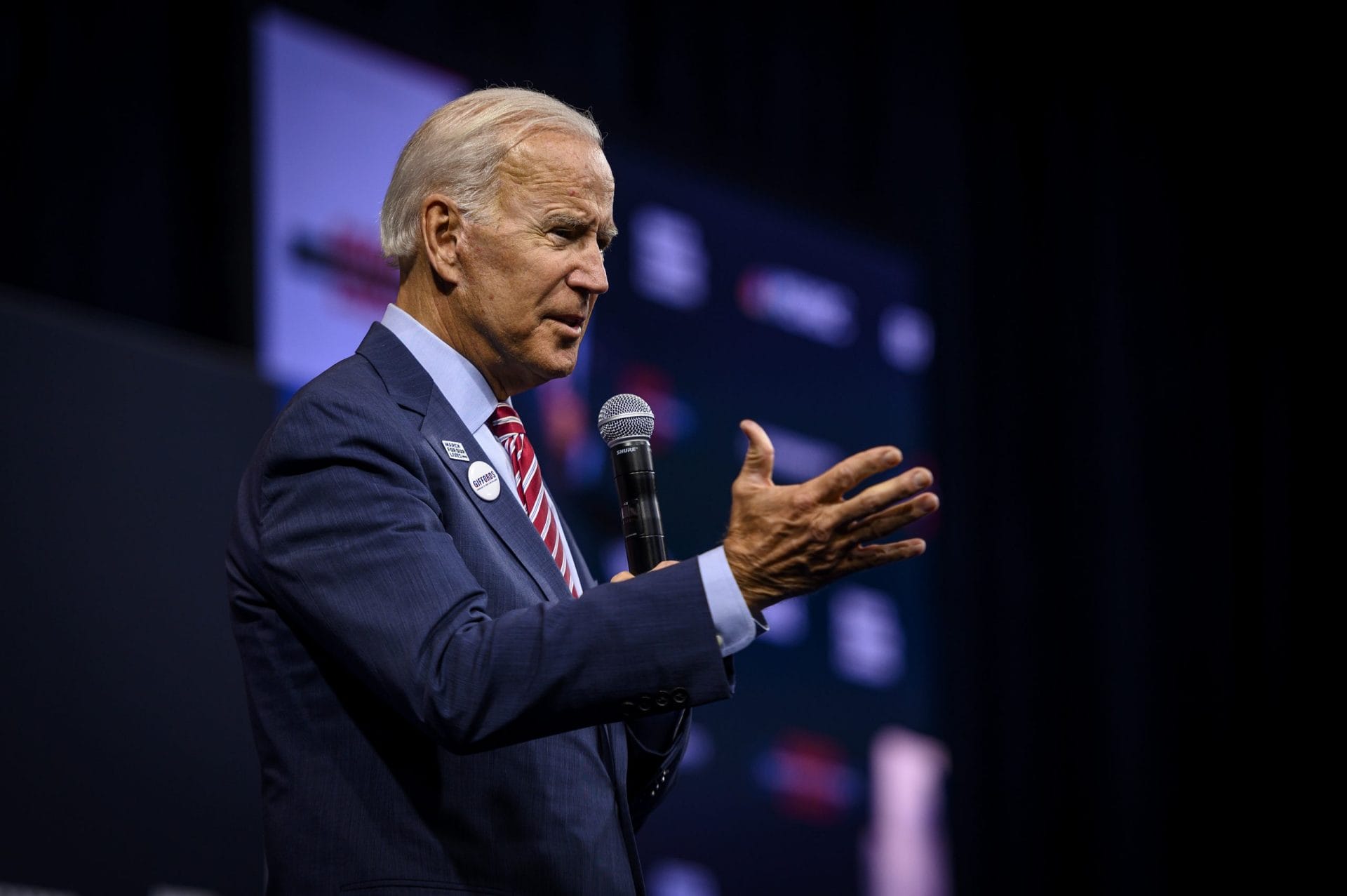 ELECTIONS
GUN SAFETY PRESIDENT
Joe Biden has made gun safety a priority for decades—and has proven he isn't afraid to take on the NRA. We need a president who will lead on this issue, not one bought and paid for by the gun lobby. Joe Biden is our pick for Gun Safety President this November. 
Read More
Invested to Defeat Opponents of Gun Safety
Giffords focused its $7.5 million in investments on critical races in order to make a true impact, and tilted the scale toward victory in places that were once NRA strongholds.
Colorado Senate
This Senate race defines the Giffords approach to making change. As early as August 2019, we ran an accountability campaign highlighting Senator Cory Gardner's continued opposition to background checks, even after the El Paso and Dayton shootings. While those ads aired, Gabby was in Aurora, Colorado, for a town hall conversation that drew over 300 attendees to discuss federal inaction on gun safety—before former Governor John Hickenlooper even announced he was running for Senate. Gardner still refused to act. By 2020, we turned our focus to a seven-figure independent expenditure campaign tying Gardner to Trump. Hickenlooper's bold, clear stance on gun safety gave voters the clear contrast they needed, something Gabby was sure to highlight when she returned to Colorado in March 2020 to endorse his campaign and campaign with him on his gun safety record. For its part, the NRA ran digital ads in support of Gardner that lacked any mention of guns, a sure sign that even the gun lobby knows that Colorado voters are no longer with them.
North Carolina Senate
As part of a seven-figure investment in the state, Giffords PAC launched a crucial independent expenditure mail program in the final month of the election, reminding North Carolina voters that incumbent Senator Thom Tillis doesn't care about their safety. Mailers focusing on Tillis's protection of the corporate gun lobby instead of the safety of his constituents went out to hundreds of thousands of suburban households. This presented a stark contrast with his opposent, Giffords PAC-endorsed Cal Cunningham, a military veteran and gun owner committed to commonsense gun safety laws. Gabby and Cunningham appeared together at a NC stop on the virtual Road to Background Checks Tour in August.
Texas State Legislature
After decisive wins for gun safety candidates in the 2019 Virginia state legislative races, Giffords turned its attention to Texas, long seen as off-limits for gun safety. Giffords PAC stepped into Texas in 2018 and spent seven figures to help win key races for gun safety champions. Now, thanks to changing demographics and long-term attitudinal shifts, candidates up and down the ballot are running and winning on gun safety. With a six-figure investment, Giffords supported the state party's efforts to flip the legislature and take a necessary step toward establishing a majority willing to act.
Minnesota
For over two years, the GOP-led Minnesota State Senate has refused to hold hearings on the background checks bill that passed the statehouse. To support flipping the state senate, Giffords PAC endorsed eight incumbents and challengers and made a six-figure independent expenditure investment.
Iowa
Gun safety victories in the Hawkeye State, where Giffords made a six-figure investment this year and endorsed candidates from the US Senate to the statehouse, would be a major blow to the gun lobby, which believes it has a stronghold on the Midwest. Flipping the statehouse will also stop a dangerous constitutional amendment in its tracks.
MEDIA REQUESTS
Our experts can speak to the full spectrum of gun violence prevention issues. Have a question? Email us at media@giffords.org.
Contact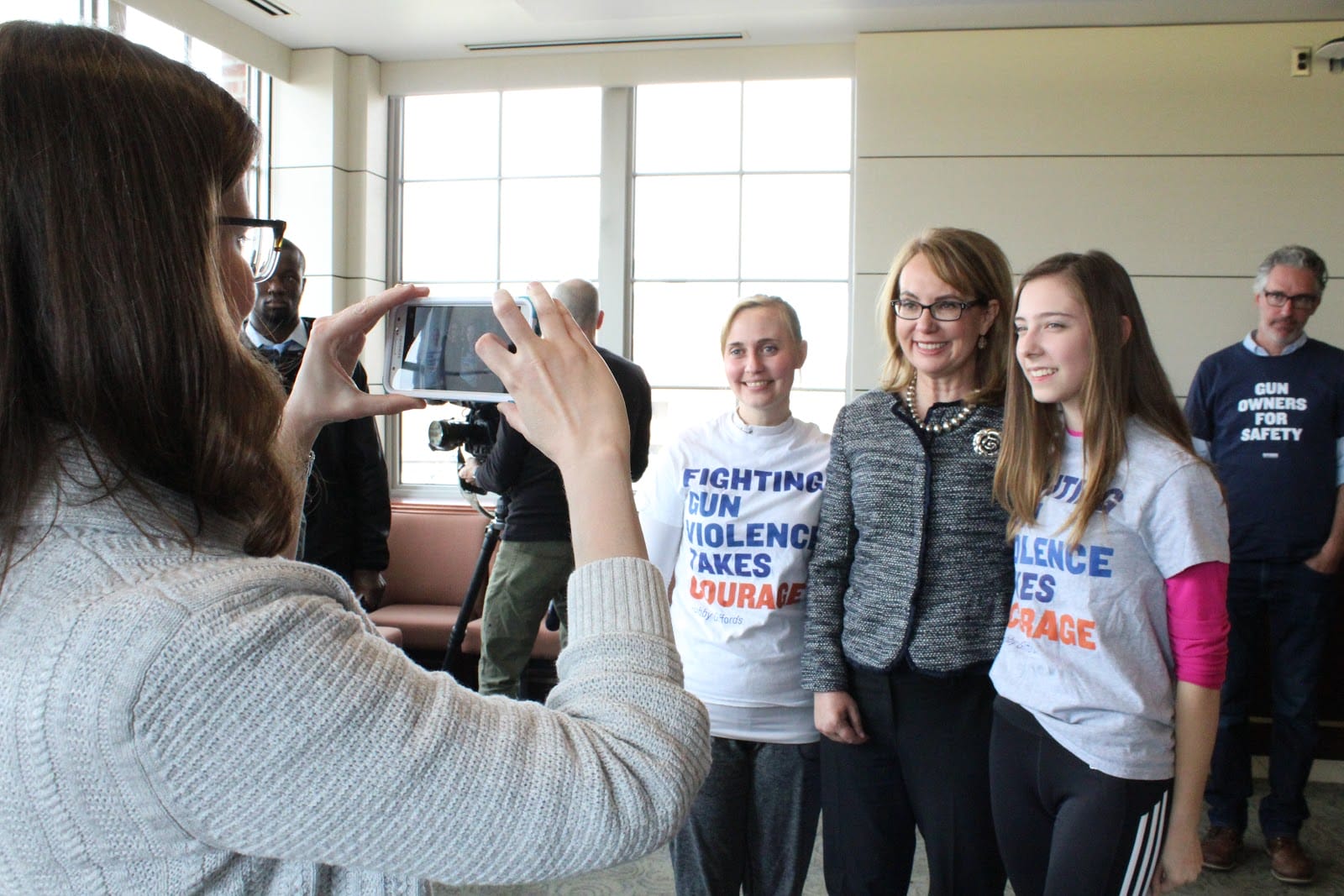 Launched Innovative Campaigns Designed to Elevate Gun Safety as a Voting Issue
Giffords created unique opportunities for Democrats in national races to showcase their commitment to ending gun violence.
The 2020 election proved once and for all that gun safety is a core issue for Democrats and considered a priority by every wing of the party. In 2019, Giffords made it possible for the wide field of Democratic presidential primary candidates to speak directly to voters about their gun safety plans. In 2020, we gave a similar platform to Senate candidates.
Presidential Candidate Video Series
Giffords demonstrated that gun safety was a core priority for the Democratic Party in September 2019 with groundbreaking digital videos featuring several leading candidates for the Democratic nomination. These videos showcased each candidate's views on gun violence, how they would break the gun lobby's control over Washington, and why now is the time to act. The series garnered attention across national media and racked up millions of views.
Presidential Gun Safety Forum
In August 2019, Giffords announced a partnership with March For Our Lives and MSNBC to bring all the major Democratic presidential candidates to the same stage in Las Vegas for the first ever presidential forum on gun safety. The forum, held in October 2019 with an audience of 500, provided each candidate with the opportunity to delve into issues from gun suicide to community violence intervention programs. The day reinforced how the gun violence crisis has touched every aspect of our lives and demonstrated that whoever became the nominee, the candidates were all on the record as vowing to take action.
Virtual Senate Tour
When campaigning went digital earlier this year, the centerpiece of our virtual initiatives was the Giffords PAC Road to Background Checks Tour. In lieu of a bus, Gabby joined Senate candidates virtually in states across the country for 13 different events. The effort launched with a program featuring Senator Chris Murphy and Chicago activist Tre Bosley.The tour gave local survivors, advocates, and candidates a chance to share stories while garnering media attention and over a million views.
Leveraged Gabby's Influential Moments
Former CongresswomanGabrielle Giffords used her powerful voice at the exact right moments in this pivotal election year.

There is no more powerful voice in the gun safety movement than Gabby Giffords. Gabby has a unique ability to connect with Americans from all walks of life, including those who haven't necessarily focused on this issue in the past. In addition to her role at the Presidential Forum and in the Background Checks Tour, Gabby engaged in the following:

Stirring Endorsement Video for Joe Biden
Joe Biden was there for Gabby during her recovery, and as Gabby always says, he'll be there for America, too. This year, she did everything she could to make sure she was there for him. These efforts were kick-started by Gabby's endorsement video in March, which displayed the growing influence of the gun safety movement and the special bond between Gabby and Joe Biden.
Rousing Speech at the Democratic National Convention
To continue her support for Joe Biden, Gabby was honored to have a role detailing his leadership at the DNC. Even during an election dominated by the coronavirus, gun safety featured heavily on the "issues" night of the virtual convention. There was no more powerful moment than Gabby's video, in which she delivered the longest speech she's given since her shooting. Her message crystalized why Joe Biden is the right candidate to lead this important fight.
Hitting the Virtual Trail
As candidates and organizations adjusted to virtual campaigning, Gabby was as eager as ever to speak to voters across the country. Highlights of the election season included attending grassroots fundraisers for Reps. Lucy McBath and Abigail Spanberger, lending her voice to a Biden GOTV conversation with other gun violence prevention advocates, and speaking at the annual We Are EMILY Emily's List conference as part of the 2020 Gabrielle Giffords Rising Star Award Ceremony. Since Gabby couldn't be at all of the rallys and in all of the states that she would have liked, she also recorded videos for endorsed candidates to share with their volunteers. In the final weeks of the election, Gabby also turned her Instagram account over for a series of compelling conversations between candidates, members of Congress, and other advocates for short chats that have been viewed over 45,000 times.
OUR ELECTION WORK
We're on a mission to elect candidates who will fight for our safety—not gun lobby profits.
From coast to coast, in red states and blue states, courageous candidates are championing lifesaving gun safety laws.
Explore the latest from our work to save lives. Browse blog posts, press releases, and news clips representative of our leadership on this critical issue.
Spread the Gun Safety Message
Giffords invested in research and polling that has consistently demonstrated that gun safety remains a winning issue.

Giffords leads the way in showing candidates, partners, and stakeholders the importance of gun safety and how to talk about it on the campaign trail:

Moving Suburban Women and Undecideds
Giffords surveyed suburban women in 2020 swing states and found that gun safety had become a decisive factor for this key demographic. The findings showed that this group of voters wants to back candidates who support background checks over any other social or economic issue, but the overwhelming majority didn't know where Trump stood on guns or about his opposition to background checks.
Most Comprehensive Research on Trump and Guns
This led to a multi-phase research project to better understand how to communicate Trump's position to undecided voters and identify the subgroups that could be moved on a gun safety message. It represented the most comprehensive research done to date on Trump and guns and was made public so partners could benefit from the findings.
National and State Polling on Support for Background Checks
As part of the virtual Background Checks tour, Giffords also conducted national and state polling. The results demonstrated that background checks remain popular while revealing that voters across the country are far more likely to vote for a candidate who supports background checks than one who doesn't. Making these numbers public helped candidates in less predictable states like Kansas and South Carolina shine a light on how out-of-step Republican candidates are with voters on the issue of gun safety.
Made Powerful Endorsements Up and Down the Ballot
Giffords PAC endorsed 252 gun safety candidates in states across the country.

In early 2020, Giffords PAC kicked off the year with endorsements of women incumbents in key swing seats, awarding the last endorsement of the cycle to Mayor Levar Stoney in Richmond, VA. All of the candidates endorsed by Giffords PAC have the courage to run and govern on gun violence prevention. Beyond just endorsing candidates, Giffords ran a robust candidate services program, offering messaging, social media, and policy guidance, as well as providing opposition research into opponents' gun votes and NRA funding where relevant. Campaigns were invited to regular policy and research briefings, particularly in the early weeks of the coronavirus outbreak, to learn about the deadly intersections between the pandemic and gun violence.

Highlights of a number of Giffords PAC endorsed candidates include:
Charmaine McGuffey, Hamilton County Sheriff (OH)
Giffords PAC was proud to endorse McGuffey ahead of her primary in February, which she won against the current sheriff, a Democrat who ended up backing her Republican opponent. Giffords PAC sent an email signed by Gabby to her fundraising list, an action that goes a long way in local elections.
Desiree Tims (OH-10)
Gun violence prevention is deeply personal for Tims, and she has made it a central focus of her campaign to unseat incumbent Mike Turner. Tims lost a high school classmate to gun violence, and she was in the area when a gunman opened fire in her hometown of Dayton, Ohio, killing nine people and injuring 17. Giffords has worked closely with the Tims campaign to lift up her story. In August 2020, for the one-year anniversary of the El Paso and Dayton shootings, Tims and Rep. Veronica Escobar gathered virtually on Instagram live to talk about the impact of those tragedies in their communities. Tims also wrote a post for the Giffords blog about the anniversary and how the shooting inspired her to run for office.
MJ Hegar (TX Sen)
As a combat veteran, gun owner, mom, and survivor of domestic violence, MJ Hegar embodies the courage that Giffords PAC stands for, and we were an early endorser in Hegar's race to take on Senator John Cornyn. After a spring campaign trip to Texas was thwarted due to coronavirus, Gabby and MJ Hegar were able to do two virtual events together over the spring and summer. Additionally, Giffords PAC worked closely with Team Hegar to ensure that Texans understand John Cornyn's long record of putting his own self-interest ahead of the safety of Texas families.
Gina Ortiz Jones (TX-23)
Giffords PAC worked closely with Ortiz Jones's campaign in her efforts to fill this open seat, highlighting her perspective as a veteran and a LGBTQ Latinx woman. This summer, Ortiz-Jones participated in a roundtable that Giffords PAC co-hosted with Serve America PAC and its founder Congressman Seth Moulton, highlighting candidates with service backgrounds. In October, to commemorate Hispanic Heritage Month, Ortiz Jones joined a panel of other Texans to discuss the importance of being active in the gun safety movement for an event co-hosted by the Giffords Gun Owners for Safety coalition, Latino Victory, and Cambio Texas.
Pat Timmons-Goodson (NC-8)
Timmons-Goodson is an accomplished judge who centered gun safety consistently throughout her campaign, and who understands we can protect the Second Amendment while advocating for gun safety. Giffords PAC assisted her campaign with effective messaging against her opponent, who voted for the Veterans 2nd Amendment Protection Act, which could make it easier for veterans who have been found mentally incompetent to obtain a gun. Gun suicide is a top issue in Timmons-Goodson's district, which is home to the largest military base and fastest-growing military population in the US.
Giffords 2020 Endorsements by the Numbers
252 total endorsed candidates in 35 states
127 federal candidates in 35 states
125 state/local candidates in eight states
Of our endorsed candidates:
40 are gun owners (16%)
51 have a personal connection to gun violence (20%)
34 are veterans/law enforcement/foreign service officers (13%)
20 are health care/social workers (8%)
144 are women (57%)
99 are people of color (39%)